News
Title: ...like this is news around here...
Grateful Dead's legendary Cornell concert finally gets official release
By Geoff Herbert | February 16, 2017 at 4:28 PM



Guitarist Jerry Garcia, right, and drummer Mickey Hart perform with The Grateful Dead at the US Festival in San Bernardino, Ca. early Sunday morning on Sept. 5, 1982. (The Associated Press)

The Grateful Dead's most legendary concert is finally getting an official release after years of being bootlegged among Deadheads.

Jerry Garcia, Donna Jean Godchaux, Keith Godchaux, Mickey Hart, Bill Kreutzmann, Phil Lesh and Bob Weir performed at Cornell University's Barton Hall on May 8, 1977. Recordings have been shared online by fans who called it "the best Grateful Dead show of all time" and long praised its sound quality.

"The Grateful Dead just touched a nerve, and it's still relevant in many ways today," Hart told the AP in 2012, when the tape was added to the National Recording Registry by the Library of Congress. "It's American-based music, but the combination of it, I guess, was the chemical that ignited, the energy that ignited the spirit of the people for many generations."

The epic, full-length show will get its first commercial release on May 5th in celebration of its 40th anniversary, as part of an 11-disc box set called Get Shown the Light. The jam rock band teased the release by posting their psychedelic, 14-minute cover of "Morning Dew" from the Ithaca performance on SoundCloud:

(Click here to visit the article and play the SoundCloud link - Ed.)

David Lemieux, Grateful Dead archivist and Get Shown the Light producer, told Rolling Stone: "It's long been a dream of everyone in the Grateful Dead organization to release the definitive version of Cornell, drawn from the master tapes, and we're as thrilled as the fans are that this show is finally being released."

According to the magazine, the Cornell show was part of the Dead's "Terrapin Station" tour, captured by live recording engineer Betty Cantor-Jackson. The box set also includes previously unreleased recordings from her soundboard tapes, known as the "Betty Boards," of other 1977 tour stops with highlights like "Promised Land" in New Haven, Connecticut and "Uncle John's Band" in Buffalo, New York.

The box set, limited to 15,000 individually numbered copies, is available to pre-order at dead.net. It also features the book Cornell '77: The Music, the Myth and the Legend of the Grateful Dead's Concert at Barton Hall and an essay by Dead scholar Nicholas G. Meriwether.

The Cornell set will also be available separately in three-CD, five-LP, digital download, and streaming formats beginning May 5.


Title: SportsBusinessDaily on GD promotions
Built to last: Grateful Dead Night promotions spread in MLB
Published February 13, 2017, Page 10 | Don Muret

The music of the Grateful Dead has endured for 52 years, spanning multiple generations. Grateful Dead Night hasn't yet achieved that status across Major League Baseball, but it's off to a good start.

The 2017 season marks the eighth consecutive year that MLB teams will celebrate the Dead's legacy, dating to the original Jerry Garcia Tribute Night at AT&T Park in 2010. At that time, the San Francisco Giants created the promotion to recognize the 15-year anniversary of Garcia's death.

This year, the Giants are joined by the Red Sox, Cardinals, Reds and Phillies, all teams that have previously done the promotion, plus the Brewers, who recently announced their first Grateful Dead Tribute Night for Aug. 9 at Miller Park.

The promotion includes customized tie-dyed T-shirts, live music from Grateful Dead cover bands and, in San Francisco, appearances from the band's surviving members.

It can help drive ticket sales for the seats least in demand, and most are midweek games.



Philadelphia held its first Grateful Dead Night last season, with a band and special T-shirts, and sold 2,135 tickets tied to the package.
Photo by: MITCHELL LEFF

For most clubs, full-price tickets are available in most sections of the stadium, with a portion of ticket sales forwarded to the Rex Foundation, the Dead's charitable group.

In Milwaukee, the Brewers have paid attention to other teams' success with Grateful Dead Night. They decided to hold one on their own as part of a theme night schedule that has greatly expanded for the 2017 season, said Rick Schlesinger, the team's chief operating officer.

"The Grateful Dead are an iconic band that appeals to a wide demographic, so it was not a difficult decision to make," Schlesinger said.

The Brewers plan to make 2,500 tickets available for Grateful Dead Night, at the regular prices of $18 for the upper deck to $30 for an outfield seat in the lower bowl. Depending on how it goes, the Brewers potentially could increase the number of seats for the promotion in 2018.




The Brewers, like the other teams, will distribute T-shirts co-branded with the Dead and team logo to those ticket buyers. Last season in Philadelphia, one of the Dead's favorite markets, the T-shirt listed every Dead performance in Philly, including the band's record 53 concerts at the old Spectrum.

Some teams book Grateful Dead cover bands to provide additional entertainment value. Last year, local band Box of Rain performed at Ashburn Alley, the outfield food court at Citizens Bank Park, said John Brazer, the Phillies' director of publicity.

The 2016 event, the Phillies' first Grateful Dead Night, drew 2,135 ticket buyers tied to the promotion for a Tuesday night game in early August. The first 2,000 ticket buyers got the T-shirt.

Those buying tickets on the Phillies' site through the theme night page received a $4 discount for seats priced $47 and below, extending from the lower bowl to the upper deck, Brazer said.

In St. Louis, the first two Grateful Dead Night promotions at Busch Stadium resulted in more than 3,000 tickets sold for each event, a strong response to the promotion, said Martin Coco, the Cardinals' director of ticket sales and marketing.

Last year, Jake's Leg, a Dead cover band that formed in the 1970s, played at the ballpark before the game, then moved across the street to perform at Ballpark Village after the game.

William Roth, owner of a local advertising agency who worked 10 years for the Dead's merchandise division, designs the T-shirts for the Cardinals and a few other teams, Coco said.

In San Francisco, where it all began for both the promotion and the Grateful Dead, the Giants alternate between honoring Garcia and the band as a whole. Bob Weir and Phil Lesh, both Bay Area residents and Giants fans, have sung the national anthem, and band members and their families participate in forums at the park as part of a special VIP ticket package.

Over the past seven years, the team has developed a retail line of Giants/Dead co-branded hats and shirts sold at the team store, said Faham Zakariaei, the team's senior director of promotions and special events.

All told, the Giants sell between 4,000 and 6,000 tickets every season for the Dead-related promotions, Zakariaei said.

Don Muret can be reached at dmuret@sportsbusinessjournal.com. Follow him on Twitter @breakground.

Title: Marin IJ on Dennis McNally appearance
Grateful Dead's former publicist reflects on years with Marin's most famous band
By Paul Liberatore, Marin Independent Journal
POSTED: 02/09/17, 12:08 PM PST




Members of the Grateful Dead at Camp Lagunitas in 1966. From left, Ron "Pig Pen" McKernan, Bob Weir and Jerry Garcia. "The reason we chose Marin is simple, really," says Dennis McNally, longtime publicist for the Grateful Dead. "It's paradise."


I hung out with rock historian Dennis McNally one rainy afternoon this week to take a look at some of the photos he's curating for the California Historical Society's upcoming exhibit on the 50th anniversary of the Summer of Love. At the same time, I was there for a little preview of a talk he's giving — an insider's account of his years with the Grateful Dead — at the Unitarian Universalist Congregation of Marin later this month.

As the author of A Long Strange Trip, a book that many of us who write about this stuff consider the definitive history of the Grateful Dead, McNally is always fun to talk to about his years as the band's historian and publicist, a post he held from 1984 until Jerry Garcia's death in 1995.

Nationally, the Grateful Dead are associated with the psychedelic rock that became known as the San Francisco Sound during the Summer of Love in 1967, when band members famously lived together in a handsome old Victorian boarding house at 710 Ashbury Street.

But before and after that iconic year, the Dead were a Marin County band. After a comically ill-conceived plan to conquer the music business in Los Angeles, they came to their senses and found hippie heaven in the golden hills of Marin County in the summer of 1966, living first at Olompali in Novato for six idyllic weeks of flower child freedom and naked country living. (Check out Herb Greene's photos to see what I mean).

'TRULY MAGICAL'

"It was truly magical," McNally recalls, sitting at his desk in his home-office in San Francisco's Mission District. "It was summer and they threw parties and everybody came. There was a swimming pool and people were all running around naked. The band was starting to work at the Avalon and Fillmore (ballrooms) and making some money, at least enough to eat. Life was good."

When that glorious sojourn ended, the band found a second communal retreat in a former Girl Scout camp in woodsy San Geronimo Valley. McNally isn't sure where that camp was exactly. Some people say it would later become Serenity Knolls, the treatment center where Garcia died in 1995, but that's unclear.

"I've heard more people tell me more different stories about where it was," he says. "I'd really love for that to be sorted out. Wherever it was, it also had a pool where Pigpen (the Dead's Ron "Pigpen" McKernan) and Janis (Joplin) noisily consorted in the middle of the night."

Along with half the young people in the country, the Dead migrated to San Francisco for the Summer of Love, then fled back to Marin after they got snared in a San Francisco Police Department pot raid. They were also escaping the busloads of gawking tourists that brought the Summer of Love to a screeching halt.

"Grayline buses were literally driving down Ashbury Street, announcing, 'On your right is the way out pad of the beatnik-hippie Grateful Dead. Look, you may see one of them,'" McNally says, doing a credible imitation of a tour bus driver. "Essentially, they got run out of town."



Rock historian Dennis McNally's A Long Strange Trip is considered the definitive history of the Grateful Dead.
(Photo by Susana Millman)

GARCIAS LED WAY

Garcia and Carolyn "Mountain Girl" Garcia led the exodus back to Marin. The rest of the band followed, living in Stinson Beach, a Novato Ranch, Mill Valley and other groovy Marin enclaves. When they weren't at home, they were on the road, eventually becoming the highest grossing touring band in the world, playing multiple nights at stadiums and coliseums across the country. (In McNally's office, I was sitting on one of the tie-dye director's chairs that Madison Square Garden gave the band for selling out the venue many times, earning everyone pots full of money.)

As the band's publicist, McNally went on tour with the Dead and its crew for a decade, until Garcia's death ended their phenomenal run. I asked him to tell me one of his favorite stories about life on the road. He started right in on what the band called its "High Altitude Summer Tour" of the Rocky Mountain states.

Normally, the Dead traveled in rock star luxury in private chartered Gulfstream G-3 jets, but because of the high altitudes on this tour, they had to take a smaller prop job when they flew out of Telluride, Colorado, after a daytime show there. On this plane, everyone had a window seat that looked out on the dramatic landscape as the sun began to set.

"We get up in the air, and the pilot asks over the intercom if the band wanted to fly straight to Phoenix or go sightseeing," McNally recalls. The Dead being the Dead naturally chose sightseeing, picking Monument Valley, a breathtaking array of sandstone buttes that rise 1,000 feet above the valley floor. McNally remembers the pilot flying through the valley so low that it afforded a view that only a mountain goat would normally enjoy.

"There's half the butte above us and half below us," he recalled. "It was getting near sunset and the sandstone is bleeding colors: purples and yellows and reds and oranges. It's phenomenally beautiful. And I'm overwhelmed."

'HUMAN ELEMENT'

Then McNally threw into his story what he calls "the human element." Earlier on the tour, drummer Mickey Hart had bought a boa constrictor he dubbed Cosmic Charlie. Naturally, he took his boa on the plane with him.

"The snake is slithering up and down the aisle scaring the snot out of people and pooping on the floor," McNally remembers. "Mickey's son, Taro Hart, who was about 8 years old then, is sitting on the pilot's lap, and the pilot insists he's flying the plane. In the back of the plane, across the aisle and to my left, Garcia is giving a full-bore film history lecture about the discovery of Monument Valley by director John Ford, who shot his movie Stagecoach there. I was sitting there just thinking that this is the weirdest, coolest and among the funniest moments of my life. And it could never, ever have happened except with the Grateful Dead."

If you go:

What: "The Grateful Dead: An Inside Look" with Dennis McNally and photographer Susana Millman.
When: 7 p.m. Feb. 25
Where: Unitarian Universalist Congregation of Marin, 240 Channing Way, San Rafael
Admission: $10 to $20
Information: uumarin.org
Title: Glide Mag: Guernsey's to auction Wolf
JERRY GARCIA'S LEGENDARY "WOLF" GUITAR BEING AUCTIONED TO BENEFIT SOUTHERN POVERTY LAW CENTER
February 9, 2017 by Glide




For millions of passionate Grateful Dead fans, there is only one "Wolf": Jerry Garcia's beloved guitar. Custom made by luthier Doug Irwin, Wolf was delivered to Jerry and first appeared in a 1973 New York City performance the Grateful Dead gave for the Hell's Angels. Over the following two decades, Wolf became almost as well known as the performer himself as it appeared in countless concerts and on treasured recordings throughout Jerry's fabled career.

Years after the musician's passing, Wolf returned to Doug and was sold in a 2002 Guernsey's auction conducted at NYC's electric Studio 54, where it fetched close to $1 million, more than doubling the existing world record. Now, Wolf's buyer, wishing to support the important efforts of the Southern Poverty Law Center and its continuing fight against racism and hate groups, has returned Wolf to Guernsey's for an unprecedented one lot auction of this most treasured guitar. Every penny of the amount bid on this extraordinary instrument will go to SPLC. This Guernsey's event, additionally supported by the Relix Group, will be held on March 14th, live at the fabulous Brooklyn Bowl in New York City. Of course, absentee bidders will be accommodated.

From San Fran's Winterland Ballroom to NYC's Palladium to Egypt's Great Pyramids, Jerry and Wolf travelled, appearing in front of massive, passionate audiences. It is no wonder that the devoted Deadhead who purchased the Wolf in 2002 has said, "I've been a fan of The Dead since I was a kid, and playing this iconic guitar over the past 15 years has been a privilege. But the time is right for Wolf to do some good. My wife and I have long supported the efforts of the Southern Poverty Law Center, and if ever we needed the SPLC, we sure do need them now."

Rarely, if ever, has there been an item as memorable and noteworthy as the Wolf being sold in support of a worthy cause. Guernsey's, a great believer in the work of SPLC, is thrilled that the return of Wolf will go a long way to combat racism and injustice across the country.

Those interested in bidding on the Wolf, or attending the auction and preview events should visit www.guernseys.com or contact the auction house in New York at 212-794-2280.
Title: Hat-tip to deadsources.blogspot.com
October 1971: Ralph Gleason Looks Back: THE MONTH OF THE DEAD
Ralph Gleason | SF Examiner & Chronicle | October 17, 1971

Well, it's only five years give or take a few months since the San Francisco Music Renaissance revitalized and forever changed the course of American popular music, and this month is officially Grateful Dead Month. Officially that is, by fiat of Warner Brothers Record company, though the day may come when it will be the Congress of Washington, not Warners, that so decrees. Record companies do this sort of thing periodically, just as they send out T-shirts, chewing gum, plastic buttons and any other thing they can think of to draw attention to an artist. It's a harmless exercise in Parkinson's Law as Adapted to the Record Business: gimmicks expand numerically to fill the time of those available to play with them.

But I really think that something more important, even if it was never in the mind of the Warner Brothers' executive who dreamed up the tribute to the Grateful Dead, is implied in October being Grateful Dead month nationally in the recording world.



March 24, 1971 at Winterland, San Francisco CA. Photo by Michael Parrish.

San Francisco Scene
The Grateful Dead and the Jefferson Airplane sum up the whole San Francisco Scene, as it's been called. Both exist today as important, successful and highly profitable recording groups five years after they first surfaced.

RCA Victor has just financed the Airplane in its own record company, Grunt. Warner Brothers has put out a double package Dead album and declared the month a tribute to the band, with posters and stickers and lord knows what else.

The Dead, possibly even more than the Airplane, have always symbolized the long haired, hippie costumed, communal living, fearless dedication to personal living style and the group effort in music. They have lived on Marin County ranches on and off since the early Haight days, when they inhabited that Victorian relic on Ashbury from which Bob Weir threw his water-filled balloon at a cop and got busted. The Grateful Dead got busted more than anybody over the years. And not only here.

Power of Music
But the Dead also performed a vital function in the early days of the Haight. Before Alioto's stormtrooper sweepout of the Haight took place, it was basically the Dead's understanding of the power of music to quiet masses of people that kept several Haight Street Sunday frolics from developing into trouble.

Their name even crept out into the world of straight life pop music when they were mentioned in a piece of bubblegum music ( the Cowsills' version of "Hair" ) as a kind of symbol of hippiedom.

But the Dead, like their running mates down the years, the Airplane, really were symbols. They have played for everyone, aided innumerable causes without becoming political themselves, and have helped establish the whole concept of San Francisco rock as superior music with a series of really excellent Warner Brother albums.

Rock Conscience
I don't think their importance musically or sociologically can be overestimated. And Jerry Garcia, their lead guitarist, is not only one of the most important musicians ever to develop in the Bay Area in terms of his own influence on other instrumentalists and bands, but also one of the most important spiritual spokesmen. He has been a sort of conscience of the rock scene for a long time, and his validation of something counts for a great deal.

Along with the Airplane, the Dead really originated the concept of free music in the parks which has spread all over the world now and is a standard part of young people's life style.

With the Airplane, the Dead operated the Carousel Ballroom on Market Street. They were better musicians than they were businessmen, and the ballroom was finally taken over by Bill Graham and became Fillmore West. But while the bands ran it, it was by all odds the grooviest indoor place to hear music that has existed here in recent years.

Fugazi Hall Gathering
When the Dead signed with Warner Brothers and made their first album, it was released with considerable fanfare including a huge party at Fugazi Hall. That was a gathering which should have been preserved on film, believe me.

At that time, the executives of the record business were still trying to dress like vice presidents of banks. They all came up from Warner Brothers for the party and they were in blue suits with white shirts and ties and short hair.Inside the hall, there was a big spread of free food and the crowd at the table was lined up according to cultural symbols. On one side, the Warner Brothers executives and their local representatives. On the other, the representatives of the various Grateful Dead splinter groups. The fascination with which the record company people looked at that array of Haight Street fashion was incredible. They had simply not seen anything like it. It was quite dramatic, to say the least.

The Big Change
Nowadays, after four years, the record company executives who come up from Los Angeles periodically for the promotion parties that are still given, are all doing their best to look like owners of poster companies or Polk Street clothing stores. You can't find a blue suit anymore anywhere but in court. And the last time anybody had short hair at a rock music promotion party was when Michael Bloomfield got his locks shorn and turned up at the Family Dog.

Sometimes I think we overlook the tremendous changes that really have occurred in recent years in clothes, in language, in music, in fact in almost everything in our culture. And in all of this, the Grateful Dead has had an important role.

At the beginning, the Dead were considered an uncommercial band and the Airplane a hot commercial property. There was a time when the booking agency couldn't get gigs for the Dead in what one of its executives referred to as "Iron Butterfly territory," meaning the great Midwest where first the Iron Butterfly and now Grand Funk Railroad reigned supreme.

'Uncle John's Band'
But having a hit record changed all of that. "Uncle John's Band" and Bob and Betty Mathews recording got them on the Top 40 stations all over the country and it brought them the audience they needed, and now the Grateful Dead are one of the strongest box office attractions among American groups.

The interesting thing about it, of course, is that it has made no perceivable alteration in the Dead's music. They are just as determinedly individualistic today as they were in the beginning, and even though "Truckin'" followed "Uncle John" to the charts and even though their albums are now part of everybody's rock pile, the Grateful Dead just go on about their business in their own way.


Title: Reward for Buffalo tape up to $1,200
Reward for Grateful Dead tape more than doubles to $1,200
By Mary Kunz Goldman | Updated Tue, Jan 24, 2017



A tape of the 1970 performance of the Grateful Dead and Buffalo Philharmonic Orchestra is still being sought.

Deadheads, continue to search your attics. If you've searched it once, look again.

You could claim a $1,200 reward.

Earlier this month, Grateful Dead fan and political operative Michael Caputo offered a $500 reward to anyone who can come up with a recording of an elusive Grateful Dead concert with the Buffalo Philharmonic Orchestra for which no recording is known to exist. The concert took place March 17, 1970 in Kleinhans Music Hall, with the Buffalo Philharmonic Orchestra led by Lukas Foss, then the orchestra's music director.

News of the reward spread around the world, on Twitter and through Grateful Dead channels. The comments section attached to The News' initial story grew to include a Jan. 22 entry from Christopher Foss, Lukas Foss' son.

On Jan. 23, Caputo said on WBEN-AM that the reward had more than doubled. In a message to The News, he said that $200 came from another Grateful Dead fan. Terrapin Station, the Buffalo shop that specializes in Grateful Dead merchandise, put up an additional $500.

The drama began several weeks ago when the Buffalo Philharmonic Orchestra sent out a chance tweet about the concert, posting a picture of a long-ago newspaper notice.



https://twitter.com/BPOrchestra/status/816803915610001409/photo/1

Grateful Dead fans have been aware of this concert for years. It is said to be the first time a rock band played with an American symphony orchestra. And it was the result of a happy accident. In an unusual state of affairs, the Dead filled in at the last minute for the Byrds.

The Buffalo News can claim credit for the concert because it might never have come about without the intervention of one of the paper's younger writers, Jim Brennan. Panicked after the Byrds canceled, Lukas Foss called John Dwyer, then The News' classical music critic, to ask what other rock band might be able to fill in at the last minute. Dwyer thought to consult Brennan, who before working at The News had been editor of the UB paper, the Spectrum.

"John handed the phone to me and I told Foss that we might be able to get the Grateful Dead to jam with the BPO," Brennan recalled in an email. "With the help of Billy Altman, a former News rock critic and noted musicologist, we were able to line up the Dead for the concert.

"They had a pretty full schedule of concerts, but as luck would have it, their schedule was open that week and they were happy to come to Buffalo."

Subsequently, Brennan reviewed the concert for The News, giving a good idea of what transpired. Brennan went on to a long career as editor of The News' TV Topics. The concert passed on into history.

Unless a recording turns up. Caputo clings to hope that it might. He emphasizes that he does not want the recording for commercial purposes. He just wants to put it up online and make it available to everyone, free.

email: mkunz@buffnews.com


Title: Barton Hall 5 8 77 Photographer
The Spring of 1977 was the end of my freshman year at Cornell.
As a freelance photographer, I was able to take pictures at many concerts that year, including the New Riders of the Purple Sage.
Many of these photos were published in a local newspaper.
On May 8, I had the good fortune to be present in Barton Hall for the entire day and was able to capture the set-up and the entire show on film.
Only in recent years did I learn about the fame of this Dead show. I found my negatives and have been working with the images over the past year.
In honor of the 40th anniversary of this legendary concert, I am now working to publish a high-quality, coffee-table book dedicated to this historic event.
I will include photos of the setup, showing the Dead and Cornell crews working together, and many great images of the show itself.
For those of you who were there with me, this book will take you back and let you relive that day.
For those who were not there, you will see images for the first time that you can match with the music you have been enjoying over the years.
This will be the first book that I have published and I have been learning a lot.
I will also appreciate your thoughts and suggestions as I finalize the production.
Already, one of the members here has shared with me a review of the concert to use in the book.
Maybe you are in a crowd photo?

In addition to your thoughts and enthusiasm, I am going to ask for financial support through a Kickstarter campaign sometime in the next 30 days.
That will provide you with an opportunity to help make this book a reality and to pre-order the book at a discounted price.
I will also offer other treats and incentives, including signed photographs suitable for framing.
For now, I would like to be able to identify supporters so I can keep you informed.
If you are on Facebook, please check out the page for my book, where you can see more photos of the setup and show.

https://www.facebook.com/GDBartonHallPhotos/.
Please "like" my page so I can keep you informed.
Please also share it with your friends and fellow Deadheads.
If you are not on FB, please send me a PM with your email and I will keep you posted that way.
Eventually, I will have a website to use.
This cannot happen without the support of good people like you! Thanks a million!
Larry Reichman
Title: Mashable on Sundance performance
The Grateful Dead played a beautiful private show ahead of 'Long Strange Trip' premiere
BY JOSH DICKEY



Bill Kreutzmann, Mickey Hart and Bob Weir -- the remaining members of the Grateful Dead -- gave a special performance on Sunday night at Sundance.IMAGE: MASHABLE/JOSH DICKEY

PARK CITY, Utah — The Grateful Dead, or what scarcely remains of them nowadays, are no less powerful when they take the stage — at least, to those who know them. Maybe more so, given how fast the sands of time are running out.

And so it was late Sunday night, the eve of the premiere of Long Strange Trip, the nearly four-hour documentary executive produced by Martin Scorsese that would soon unspool at the Sundance Film Festival.

What was once a thundering ensemble of at least six musicians is now just three old stalwarts: Bob Weir on guitar and vocals, backed by drummer Billy Kreutzmann and percussionist Mickey Hart. Despite their advanced age and depleted numbers, the boys can still shake down a room full of Deadheads.

Which is exactly what they did Sunday night at The Spur, a 145-person capacity bar in Park City, Utah, where Sundance is still raging. The tiny, invite-only concert was packed with 'heads, including a healthy contingent of still-in-town celebs like Laura Dern, Kevin Bacon, Woody Harrelson, Nat Faxon and more.

Remaining members Weir, Kreutzmann and Hart (minus bassist Phil Lesh, who joined them for the last time at the summer 2015 Fare Thee Well finale concerts in Chicago) don't really officially go by "The Grateful Dead" anymore, but seeing as they're the closest thing left in existence, let's call them what they are.

And they're still superb.

Sunday night's mini-show kicked off with a cover — they've always been a glorified house band, right? — of the obscure, inquisitive Little Feat song "It's So Easy to Slip," with just Weir, Kreutzmann and Hart, a stripped-down configuration that any 'head would relish seeing these days, for the rarity of it alone.

This is not a touring trio. This was special.

"We just love to play, man," Kreutzmann said as he washed up in the men's room right before they took the stage. And it was all too apparent; Kreutzmann, the Dead's master timekeeper on a full drum kit since their late-'60s origins, did the entire set with his bare hands on a small cajon drum — and was none the less into it all.



Bill Kreutzmann on the cajon drum. | IMAGE: MASHABLE/JOSH DICKEY

Next, erstwhile Blues Traveler frontman John Popper took the stage, whipped out an A-minor harmonica and filled in on what would've been Jerry Garcia's leads for "West L.A. Fadeaway," a tune Garcia used to love singing.

Popper gave up the stage for a three-man "Loose Lucy," before Harrelson — who had been jamming in the wings, squatting just below the speakers — joined on vocals, putting on a convincing Elvis impersonation for "Heartbreak Hotel."

Grand and freewheeling as it all was, this was to be a short performance, nothing like the three- to four-hour musical opuses that the Dead used to deliver.




The Grateful Dead — plus Woody Harrelson! — on Sunday night at Sundance. | IMAGE: MASHABLE/JOSH DICKEY

So they made it fast with eternal crowd-pleaser "Not Fade Away," Harrelson still on the mic, the vocal refrain of which the small but feisty gathering grabbed up and carried on long after the band waved their goodbyes and left the stage.

And all that was left at this Sundance Film Festival, Grateful Dead-wise, was that 239 minutes of documentary, Long Strange Trip, scheduled to screen on Monday night.

That's definitely long, certainly strange, and guaranteed to be a trip.
Title: Las Vegas Review-Journal on P&F
Phil Lesh and Friends keep the Grateful Dead's music alive
By JASON BRACELIN | LAS VEGAS REVIEW-JOURNAL

They were a band and a skeleton key alike, their music significant not just for what it was, but for what it unlocked.

The Grateful Dead was a genre-less band for genre-less times, coming of age in the heyday of '60s AM radio, back when it wouldn't have been odd to hear a country tune after an R&B number after a surf rock ripper without having to touch the radio dial.



Phil Lesh and the Terrapin Family Band (Courtesy of PL&TTFB)

Their catalog is akin to the musical version of the human genome project, mapping the DNA of so many disparate sounds — jazz, country, folk, rock 'n' roll, Delta blues, New Orleans funk — the band members' vast, diffuse record collections in place of nucleotides.

For plenty of those who've immersed themselves in the Dead songbook — a hefty tome with more footnotes than the collected works of David Foster Wallace — the band has opened doors to different sounds by refusing to acknowledge the existence of said doors.

Drummer Tony Leone counts himself among these disciples of The Dead. Leone has a deep background in acoustic jazz, in which he's formally trained, but from there, he's played with everyone from country instigator Shooter Jennings to blues rockers Chris Robinson Brotherhood.

He traces the diversity of his tastes back to The Dead, whom he saw live numerous times between 1984 and 1991.

"The Grateful Dead were a huge part of my musical growth," Leone says. "I learned about a lot of other styles of music through the Grateful Dead. I learned about people like Bill Monroe, Merle Haggard, Sun Ra, Ornette Coleman, because the Grateful Dead draw from so many musical wells. If you're really listening to the music, and you want to find out more about, well, 'Why are they playing that song "Aiko Aiko"? Where did that come from? The words are kind of weird, what does it mean?' 'Oh, it's an old New Orleans tune, Dr. John played it, The Meters played it.' "

And so when Leone was recruited by a friend and fellow musician to jam with Dead bassist Phil Lesh's band a few years back, it was like his musical life had come full circle.

"For me, it was a mind-blowing experience," Leone recalls. "Here I was about to play with somebody whose playing I had enjoyed for so many years. He's an inspiring guy. He plays with as much heart and restless energy to invent as anyone half or even a quarter of his age. When you get on stage to play with Phil, you're there to really play, to make some stuff happen."



Photo by Dino Perrucci

Stuff will happen en masse this weekend, when Phil Lesh and Friends and Lesh's Terrapin Family Band take over Brooklyn Bowl for three days (Lesh and Friends, which encompasses the Chris Robinson Brotherhood, play on Friday and Saturday; The Terrapin Family Band closes things on Sunday).

Leone equates performing with Lesh to taking a road trip with the destination in mind, but not necessarily the route.

"Playing with Phil Lesh really opens that door up into that big room of improvisation," he says. "You're not just playing the song itself, which you want to do with as much integrity as possible, but then they serve as a point of departure for exploration, which is really exciting to me, and inspiring."

Guitarist Ross James, who plays in the Terrapin Family Band, underscores the importance of intuition and chemistry when jamming with Lesh.

"We could play the same set list two nights in a row — not that we would — and the shows would be so completely different, that you wouldn't necessarily even know that we're playing the same songs," he says. "He's got this line that he'll use every now and then, 'Don't play the same thing once.' If you're playing and something happens and everybody's listening, we can take a quick turn and go off wherever that is, without it being discussed before."

As Leone and James tell it, Lesh will give the musicians he's going to be playing with at a given gig a set list a few days before the show, and while he heavily mines the Dead catalog, the song selection is just the starting point for how things might develop.

"We'll stay pretty close to what songs we're going to play, but there might be an area where we segue from one tune to another, we might start in one key and then Phil might call out another key, and the next thing you know, we've changed the sound and we might change the rhythmic feel," Leone says. "It's those kind of in-the-heat-of-battle situations where you draw on your ears, your head and your heart to make some music in the moment."

Being in the moment means being liberated of any expectations. It's not as if this bunch engages in free-form, structure-less jamming. It's just that they mastered the rules to the extent that they've become just as skilled at breaking them.

"There's one credo that you'll often hear Phil say: 'There are no mistakes, only opportunities,' " Leone says. "That's like someone handing you the key to the door, you know? 'Go 'head in, man, everything's cool.' "

Read more from Jason Bracelin at reviewjournal.com. Contact him at jbracelin@reviewjournal.com and follow @JasonBracelin on Twitter.
Title: Press release for GD documentary
JANUARY 18, 2017 BY PRESS RELEASE
Amazon Acquires Grateful Dead Documentary Long Strange Trip from Director Amir Bar-Lev and Executive Producer Martin Scorsese
SEATTLE–(BUSINESS WIRE)–(NASDAQ: AMZN)—

Amazon Studios today announced it has acquired Long Strange Trip, an unprecedented four-hour documentary about the Grateful Dead from director Amir Bar-Lev (The Tillman Story) and executive producer Martin Scorsese (Silence). Set to debut May 26 on Amazon Prime Video in the US and UK as a six part documentary, with additional territories to be announced, Long Strange Trip probes the creative forces, subversive ambitions, and interpersonal dynamics that drove the Grateful Dead in their 30-year quest for moments of collective inspiration. By inventing a unique fusion of folk, jazz, R&B, avant-garde experimentation, world music and rock and roll, they earned the devotion of the most committed fan base in the music business, while gleefully disdaining every cliché of pop success.

The world premiere of Long Strange Trip will take place at the upcoming Sundance Film Festival. Band members Mickey Hart, Bill Kreutzmann, and Bob Weir, as well as Trixie Garcia will be in attendance.



Martin Scorsese's long-in-the-works official Grateful Dead documentary, 'Long Strange Trip,' will head to Amazon Prime Video in May. Getty (2)

Long Strange Trip is produced by Eric Eisner (Hamlet 2), Nick Koskoff (Bad Hurt), and Alex Blavatnik (For the Love of Spock) who also financed the project. Additional producers include Ken Dornstein (My Brother's Bomber) and Justin Kreutzmann (The Who: Fragments). Executive producers in addition to Scorsese are Emma Tillinger Koskoff (Silence), Rick Yorn (Wolf of Wall Street), Andrew Heller, Sanford Heller, Mickey Hart, Bill Kreutzmann, Phil Lesh, Bob Weir, Thomas J. Mangan IV (Somewhere Tonight), and Alicia Sams (By The People: The Election of Barack Obama).

"I first reached out to the Grateful Dead about this film back in 2003," said Bar-Lev. "Since then, everyone who has come aboard has treated this project with a renegade spirit of cooperation and ingenuity worthy of the subject matter. I recognized immediately that Amazon was the perfect distributor when I met their team, and I can't wait to see how many brains they can infect with the Dead's contagious brand of anti-establishment fun."

"I've always admired the spirit and creativity of the Grateful Dead," said Scorsese. "They are revolutionary artists who forever changed the world of touring and recording live music. They were a cultural force—a lifestyle, that continue to influence new generations of fans. This film will entertain and educate audiences about one of the most innovative and groundbreaking American bands of the 20th century."

"The story of the Grateful Dead is that of music and culture of the 20th Century," said Joe Lewis, Head of Comedy and Drama, Amazon Studios. "Told with vast scope and an unprecedented cast of real life characters, Amir has taken advantage of this larger than life canvas to make an era-defining musical portrait that we can't wait to bring to audiences everywhere."



Courtesy of Sundance

Bob Weir commented: "Over several decades a group of guys hung together making music in a group that was way tighter and lasted much longer than most marriages. Here's the movie…"

Mickey Hart commented: "Stranger than fiction – a user's guide for an impossible journey."

On behalf of the producers, Eisner and Blavatnik commented: "We're honored to be involved in this historic, ambitious and passionate undertaking. The Grateful Dead have played and continue to play an integral role not only in our lives, but in the very development of contemporary American society. Amir's encompassing and engrossing look truly captures the story of this unique band."

The 30-year odyssey of the Grateful Dead was the most unlikely success story in rock and roll history. Famously averse to publicity, seemingly incapable of recording radio-friendly hits, they flouted music-industry convention by giving their live music away to a global network of tape traders, becoming the highest-grossing concert act in America on word of mouth alone. Executive produced by Scorsese (Silence), Long Strange Trip is the first full-length documentary to explore the fiercely independent vision, insistence on continuous innovation, and uncompromising commitment to their audience that propelled the original jam band from a Bay Area pizza parlor to the ranks of the most enduringly influential musicians of their generation. By assembling candid interviews with the band, road crew, family members, and notable Deadheads, director Bar-Lev (The Tillman Story) unearths the untold history of the Dead and the freewheeling psychedelic subculture that sprouted up around it, while providing poignant insight into the psyche of late lead guitarist Jerry Garcia, who disdained leadership of the increasingly sprawling collective organization that kept the show on the road. With a soundtrack that captures some of the band's most dynamic live performances as well as unguarded moments offstage and never before seen footage and photos, Long Strange Trip is an epic exploration into a uniquely American experiment in radically eclectic music-making that continues to earn the passionate loyalty of generations of fans worldwide.

The deal was negotiated by WME Global on behalf of the filmmakers.
Title: Thanks to ToastDoob for the link!
$500 reward offered for elusive recording of Grateful Dead with the BPO
By Mary Kunz Goldman | Published Fri, Jan 6, 2017

Deadheads, search your attics. You could be able to claim a $500 reward.

On March 17, 1970, the Grateful Dead gave an impromptu concert with the Buffalo Philharmonic Orchestra and its then music director, Lukas Foss. Now, the orchestra – and Grateful Dead fans everywhere, no doubt – are hoping against hope that a bootleg recording might turn up.

The push began by chance on Jan. 5 when the BPO put out a random tweet, alluding to the concert. The orchestra posted a picture of a tiny ad for the long-ago concert, simply as a curiosity.

"This is all that's left," the orchestra wrote.




Do you have a tape of the Grateful Dead playing Kleinhans Music Hall? There's $500 in it for you if you do. (News file photo)

Two of us from The Buffalo News -- Samantha Maziarz Christmann and I – responded to the Tweet, pointing out that reviews – including one by The Buffalo Evening News' Jim Brennan – existed.

The conversations struck a chord with radio and public relations personality Michael Caputo. Caputo, famous for his association with the Donald Trump campaign, is equally famous in certain circles for his devotion to the Dead. Caputo jumped into the Twitter exchange, promising a $500 reward, should a recording surface.

"For tapers – the Dead fans who attended and lovingly taped every show – this recording is like Moby Dick, elusive and mythical because every expert from Owsley 'Bear' Stanley to David Lemieux says nobody taped that night," he wrote in a private message. "Deadlist.com says the tape doesn't exist and that normally means forget it.

"But I'm not buying it."

The Grateful Dead, unlike most other bands, encouraged audience members to record concerts. Usually, there would be a special "taping section." But this concert was different. It was held in Kleinhans Music Hall, and orchestra rules generally forbade recording.

Still, Grateful Dead fans are a freewheeling bunch, and so hope springs eternal.

"I've heard of this great white whale recording for 40 years," Caputo wrote. "In my foggy memory of many years following the Dead, I even believed I listened to it in somebody's VW bus."

The absence of a recording is just one reason that this particular concert has, over the years, generated buzz. The concert was unplanned. Though Foss is often credited with conceiving the concert, it was actually spontaneous: The Dead were called in at the last minute to fill in for the Byrds, who had canceled.

The reviewers who attended the event gave tantalizing accounts of what went on.

"Orchestra's Rapport With Rock Bands Electrifies Audience," read the headline in The News. Smaller headlines that followed throughout the story read: "Dueling Drummers," "Orchestra Divided," and "Effective Light Show."

Brennan, who went on to put in a long stint as editor of TV Topics, was captivated by the concert. He noted how Lynn Harbold, the BPO's percussionist, joined in a jam with Dead drummer Mickey Hart. And how Pigpen, the Dead's organist, brought the crowd of 2,200 to their feet with "Lovelight."

He loved the grand finale:

"As the groups and orchestras jammed, the atmosphere was intensified with a laser-beam light show. Rapid patterns and curves of pure light chased along the walls in time with the music like frantic balls of yarn. During this experimental work, a really exciting thing happened – a rock audience finally listening to a symphony group on its own terms suddenly took the initiative and began making music themselves by imitating the instruments and calls of the musicians."

What must that have sounded like? We might never know.

On the other hand, all might not be lost. Caputo, for one, believes that magic tape is out there.

"If somebody's got it, I'll pay $500 for it," he reiterated. "Think of it like Antiques Roadshow but for something of real value: a rare and wonderful Tuesday night of music at Kleinhans.

"Somebody's going to poke around their grandpa's tape collection and find it. I just know it."
Title: EW on upcoming 1st album re-release
Grateful Dead premiere fiery 1966 take on 'Good Morning Little Schoolgirl'
ERIC RENNER BROWN@ERICRENNERBROWN
UPDATED JANUARY 5, 2017 AT 9:00AM EST

After celebrating their 50th anniversary in 2015, the Grateful Dead keep on truckin' — through solo projects, offshoots like Dead & Company and Phil Lesh and Friends, and now with a reissue series.



Photo by Herb Greene

The first installment of the undertaking, a deluxe version of the Dead's self-titled 1967 debut, drops Jan. 20. On top of the original album, which features versions of future live staples like "Morning Dew" and "Cold Rain and Snow," the release also includes previously unreleased audio from the Dead's back-to-back shows at Vancouver's P.N.E. Garden Auditorium on July 29 and 30, 1966.

Among the Dead's earliest live recordings — the band performed their first gig as the Grateful Dead in December 1965 — the P.N.E. Garden Auditorium concerts capture the group's early, blues-heavy sound before they found their far-out, psychedelic groove later in the '60s.

EW is excited to premiere the Dead's version of blues standard "Good Morning Little Schoolgirl" — with harmonica and vocal work from early member Ron "Pigpen" McKernan, who died in 1973 — from their July 29, 1966 show. Hear it below.

(ed.: The song is posted as a SoundCloud link, but you'll find it on Entertainment Weekly's site here.)
Title: People Magazine article from 7-12-76
People Magazine article, published 7-12-76:
Jerry Garcia's Grateful Dead Pass the True Acid Test: They're Still Playing
BY PEOPLE STAFF
POSTED ON JULY 12, 1976 AT 12:00PM EST

To his "Dead Head" cult following, he's been known as Captain Trips, and indeed, in his 33 years Jerry Garcia has traveled heavy. His Grateful Dead, San Francisco's formative acid-rock group, required four semis to haul its thunderous 30-ton sound system. And from its original 710 Ashbury Street base, the Dead, almost alone among bands, appeared at all three of modern music's historic happenings: Monterey Pop, Woodstock and Altamont. But the Haight-Ashbury hippie crossroads is gone, and so, tragically, are Janis Joplin and Jimi Hendrix, those two other discoveries of Monterey '67. That event, says Garcia with unaccustomed grandiloquence, "began the youth movement." Altamont '69, where a fan was fatally stabbed by the Hell's Angels, was supposed to have finished it. In the process, Garcia became a guru to his generation.

The Grateful Dead itself faced calamity along the way. Drummer Mickey Hart left after his dad took over as manager and then lammed with the profits. Ron ("Pigpen") McKernan, perhaps the group's most creative blues musician, died from the cumulative self-destruction of alcohol and drugs. Their zonked-out concerts were forbidden in places like New York's Central Park. And Captain Trips never found his Tennille in two failed marriages. Two years ago, the Grateful Dead splintered into announced "retirement."

But without conviction. "Our lives are controlled by music," concedes Garcia. Not to mention by America's most impassioned fan club, the 80,000-strong Dead Heads. So mid-'76, the Dead resurrected their funky sound into a double album (their 14th), Steal the Face. They had already welcomed back drummer Hart and launched a tour. "Each year we get older," figures Garcia, "but our fans at the front stay at 19 or 20." Guitarist Bob Weir adds realistically, "The older ones are there, but they're not about to fight their way to the stage."




The contemplative Garcia is the heart of the Dead—though he insists the band is "a close family without individual egos." Jerry was born in San Francisco to a Spanish-American father, who played in a mariachi band, and a Swedish-Irish mother. (They earned the family living bartending.) His dad disappeared early, and Jerry dropped out of high school to teach himself guitar by ear. He had been given an accordion at 15 but pawned it for an electric guitar. Joining the Army, he washed out after nine months.

After bunking in abandoned autos near Stanford University ("and preying on students' young minds and refrigerators"), he formed what was to become the Grateful Dead in 1965. Stoned, he plucked the esoteric name out of an Oxford dictionary notation on the burial of Egyptian pharaohs. Garcia's "whole world went kablooey" when he joined author Ken (Cuckoo's Nest) Kesey and his Merry Pranksters in exploring the psychedelic culture with their "Acid Tests," dropping LSD and "tripping and jamming together for five or six months." By 1967 the band was innovating free concerts for flower children during the "summer of love." "They were not heavy druggers," notes manager Steve Brown. "They were much straighter than you might imagine. But Pigpen's death shocked them into cleaning up." Yet in 1973 Garcia drew a year's probation in New Jersey for possession of LSD, pot and coke. "Where does it say in the Scriptures you can't get high or raise your consciousness?" Jerry asks.



photo by Ed Perlstein

Garcia lives near the rest of the group in Marin County in a spectacular ranch house overlooking the Pacific. His first marriage, to a communications student at Stanford, ended in divorce. Garcia has two daughters, Annabelle, 6, and Trixie, 18 months, by his second wife, Mountain Girl. (That name came when she was Ken Kesey's old lady. Actually, she's Carolyn Adams from a middle-class Unitarian family in Poughkeepsie, N.Y.) Last year Jerry and Mountain Girl separated. "She had a different life," he reflects. "It was painful, but it's more honest this way. We're all very close."

During this summer's tour the Dead have jettisoned their monstrous sound system and the oppressive Hell's Angels of their earlier days. Of the Angels, Garcia notes, "When we're in town, the polite thing is to insure that they're on our guest lists. But they'd never disrupt one of our shows." Not the least of the reasons for the Dead's continued charisma is that they still thumb their guitar picks at the System. When presidential candidate Jerry Brown sought their endorsement, they turned him down. "He never came to see us perform," explains Garcia. "How can we apply the same seriousness to his career?" Besides, as Garcia sees it, the Dead will outlast such political ephemera. "If the world is still here in 2001, the Grateful Dead will still be playing—imperfect, spontaneous and hungry to grow, like our audience."
Title: Holidays!


RIP Princess.


Title: Merry Christmas!
From somewhere, way up north, Notehead wishes you a Merry Christmas!


Title: Notehead in the band at the Xmas dance!
Title: Notehead in the band at the Xmas dance!
Title: Notehead rides again!
Title: Variety announces GD documentary debut
Sundance Film Festival Adds Grateful Dead Documentary Long Strange Trip
Dave McNary, Film Reporter, @Variety_DMcNary
DECEMBER 14, 2016 | 02:05PM PT

Grateful Dead ALAN HEYMAN/REX/SHUTTERSTOCK

The Sundance Institute has added the premiere of the Grateful Dead documentary Long Strange Trip to its lineup at the upcoming Sundance Film Festival.

The documentary, directed by Amir Bar-Lev, has been in the works since 2010. Bar-Lev's credits include The Tillman Story and Happy Valley.

"The tale of The Grateful Dead is inspiring, complicated. and downright messy," the festival said. "A tribe of contrarians, they made art out of open-ended chaos and inadvertently achieved success on their own terms. Never-before-seen footage and interviews offer this unprecedented and unvarnished look at the life of the Dead."

Producers are Eric Eisner, Nicholas Koskoff and Justin Kreutzmann. Martin Scorsese's Sikelia Productions is executive producing.

The band first performed as The Warlocks on May 5, 1965, at Magoo's Pizza in Menlo Park, Calif. The Grateful Dead disbanded in 1995 following the death of guitarist Jerry Garcia.

Garcia was acclaimed for combining blues, rock, and psychedelic elements with a mastery of improvisational guitar. He pointed to a 1961 traffic accident — in which he was thrown from the car — as the turning point in his commitment to music.

Sundance has also added the documentary Bending the Arc by Kief Davidson and Pedro Kos, written by Cori Shepherd Stern. The film follows doctors and activists — including Paul Farmer, Jim Yong Kim, and Ophelia Dahl— whose work 30 years ago to save lives in a rural Haitian village grew into a global battle in the halls of power for the right to health for all.

The festival also added screenings of archive films Desert Hearts and Quentin Tarantino's Reservoir Dogs, which premiered at the film festival in 1986 and 1992, respectively. The archive films are selections from the Sundance Institute Collection at UCLA, a joint venture between UCLA Film & Television Archive and Sundance Institute.
Title: Rolling Stone on Owsley bio
Meet Owsley Stanley III, Grateful Dead's Acid Cooker
In his new book 'Bear,' Robert Greenfield goes deep into life of counterculture figure credited with inventing band's 'Wall of Sound'
By Annie Licata



Owsley Stanley aka 'Bear,' financial backer (and LSD supplier) to the Grateful Dead, pictured here in 1975. Alvan Meyerowitz/Getty

In 2007, writer Robert Greenfield interviewed Berkeley-dropout-turned-acid-cooker Owsley Stanley III – whose pure, potent LSD was favored by Ken Kesey's Merry Pranksters and the Grateful Dead – for Rolling Stone. "I had so much material," says Greenfield. "And I knew that Owsley was a unique individual with a world view that no one else shared." His original assignment was a life-spanning feature, but his reporting – including interviews with the Dead's Bob Weir, Phil Lesh and more – eventually provided enough material for an entire book.

Since being criminalized in 1966, the classic psychedelic drug has shaped culture – but it's been reshaped as well

The result, Bear: The Life and Times of Augustus Owsley Stanley III, goes deep inside the chaotic and bizarre life of Owsley, who provided a generation of West-Coast hippies with mind-altering acid, using the profits of his illegitimate business to finance the Grateful Dead into the spotlight. Also a shameless audiophile, Owsley was the band's original sound man, credited with inventing the famous Wall of Sound PA system ( "It was Owsley's brain, in material form," drummer Bill Kreutzmann told Greenfield. "Impossible to tame." ) He also had the bright idea to plug a recorder directly into the soundboard during concerts and rehearsals, thus providing the world with tapes of the Dead during their heyday, which would otherwise never have existed. But beyond his interaction with the band, exploring Stanley's life also brought Greenfield deep within the counter-culture of the 1960s and 1970s, from the Monterey Pop Festival to Altamont to the streets of the Haight.




Robert Greenfield's new book was published on November 15th.

Owsley was somewhat of an elusive character, surrounded by rumor and hearsay. "So much of what was said about Owsley back in the day was sheer fantasy, that the list of misconceptions would themselves fill an entire book," says Greenfield. Owsley died in 2011 in a car accident at 76 years old, but he left behind a lifetime's worth of strange stories and unique anecdotes that sometimes seem too outlandish to be true. For example, Owsley persuaded his girlfriend, a U.C. Berkeley chemistry major, to drop out and make acid with him, and he eluded the law by pretending to run a legitimate lab where he tested rats. He was intelligent and cunning, and to this day, no one can say for certain where he kept all of the money he made from his empire.

The book describes an eccentric genius and master manipulator, and an integral piece of the Grateful Dead's success. "Due in no small part to the high-quality LSD that Owsley was handing out," writes Greenfield, "as well as his continuing willingness to bankroll the band with money he made, the scene around the Grateful Dead started to expand at what would soon become an exponential rate."



Bear (left) and Jerry Garcia in a press shot from 1969. Rosie McGee

But Owsley's relationships with the band members were as tumultuous as the rest of his his life, described in Bear in great detail.

"There was no one whom he did not drive crazy at one time or another," Greenfield tells Rolling Stone.

"In Jerry Garcia's words, 'We'd met Owsley at the Acid Test and he got fixated on us,'" he writes. "'We had enough acid to blow the world apart… tripping frequently, if not constantly. That got good and weird.'"

Owsley left behind an extensive Grateful Dead material – still used to this day – and died as a singular counterculture figure. "There was virtually nothing that Bear could not do," says Greenfield.
Title: ... others look for fights.
Jerry Garcia Family at War Over Grateful Dead Tapes
By ROBERT KAHN | Courthouse News Service - Entertainment Law Digest, Monday, November 28, 2016 3:32 PM PT

A Hollywood storage vault wants no part of a fight between Grateful Dead guitarist Jerry Garcia's widow and his children, all of whom claim ownership of years of master tapes worth millions of dollars, and has asked a judge to excuse it from the battle.

Jerry Garcia, a co-founder of the legendary rock band and one of the most influential rock guitarists in history, died in 1995. He was survived by his widow, defendant Deborah Koons Garcia, and other family members.

They formed the Jerry Garcia Estate, a California LLC, to manage and market his intellectual property. It consisted of his heirs, Annabelle Garcia-McLean, Clifford Garcia, Heather Garcia Katz, Sunshine May Walker Kesey, Theresa Adams Garcia, the Keelin Garcia Testamentary Trust, and defendant Koons Garcia.

The Jerry Garcia Estate LLC was dissolved under judicial supervision in September 2008. Terms of the dissolution included that the tapes were to be digitized and then "distributed to the heirs who were members of the Jerry Garcia Estate LLC," plaintiff Hollywood Vaults says in its Nov. 17 complaint in Superior Court.

Some, but not all, members of the Jerry Garcia Estate LLC then formed the other defendant in this case, the Jerry Garcia Family LLC.

Koons Garcia is not a member of that LLC.

All of them, however, claim rights to the master tapes.

Plaintiff Hollywood Vaults is a climate-controlled storage facility in Hollywood. It says it has been a family run business since 1985 and has never been involved in a lawsuit, and it wants nothing to do with this fight. It wants the court to decide who gets the tapes.

Hollywood Vaults says it entered a storage agreement with the Jerry Garcia Estate LLC in 2005. The problem is that by then relations between the widow Koons Garcia and the other family members were hardly peaceful and loving, such as the Grateful Dead might have liked.

The Jerry Garcia Family (JGF LLC) has repeatedly demanded access to the tapes in the vault, "and has threatened litigation against Hollywood Vaults." But if Hollywood Vaults were to do this, Koons Garcia has assured it, "it would subject Hollywood Vaults to potential liability to Koons Garcia."

Hollywood Vaults says it is "an innocent bystander in this dispute." It takes no position of who has right to the master tapes, and wants only "to discharge any potential obligation with respect to this property."

It seeks declaratory judgment in its complaint in interpleader, an order telling it to whom to deliver the tapes, and discharge of all liability once it's done that.

It also wants attorney fees and costs of suit.

It is represented by Jeffrey Abrams with Harder Mirell & Abrams in Beverly Hills.
Title: Robbi Cohn exhibit in West Palm Beach FL
Happy 36th Jackie Greene!





Grateful Dead photographer's long strange trip on view in West Palm
By Jan Sjostrom, Daily News Arts Editor
Palm Beach Daily News Posted: 9:00 a.m. Wednesday, Nov. 23, 2016



Grateful Dead fans like to speculate about what Bob Weir (left) and Jerry Garcia were talking about when Robbi Cohn shot this photograph in 1987 at Telluride, Colo. Courtesy of Robbi Cohn

Few bands could boast followers as devoted as the Deadheads who followed The Grateful Dead from city to city when they were on tour.

Robbi Cohn is an unabashed Deadhead.

"There's an ethos among Deadheads," she said. "There's an expression that any event in life can be understood through a Grateful Dead lyric."

Cohn quit her job in the mid-1980s to trail after the band. She began photographing performances to support herself and continued until band leader Jerry Garcia's death in 1995. Now 65, she's the only photographer licensed to sell photographs of the band.

Whether you're a Deadhead or simply appreciate classic rock, you'll probably enjoy Cohn's photographs of the band and other rock 'n roll greats on view in Dead Images: Photographs of the Grateful Dead at Palm Beach Photographic Centre in West Palm Beach.

In addition to candid photographs of Garcia, guitarist Bob Weir and other members of the Dead, the show features in-performance portraits of Willie Nelson, Leon Russell, Bruce Hornsby, The Rolling Stones, Sting, Bonnie Raitt, Carlos Santana, Neil Young and others dating from the mid-1980s to 2014.



Robbi Cohn's exhibit "Dead Images: Photographs of the Grateful Dead" runs until January 4 at Palm Beach Photographic Centre in West Palm Beach. She was photographed there on Nov. 16. (Bruce R. Bennett / Daily News)

Cohn, who describes herself as an "old hippie," looks the part. Her curly hair is long and loose. She wears flowing multi-colored skirts and tops, and pads around the gallery barefoot.

It's not difficult to picture her in the early days selling her photographs of The Grateful Dead in the parking lots of the venues where the band performed.

"I did whatever I could to get up front," the photographer said. "I'd tell people, 'Let me stand with you and I'll send you a picture after the show.' That was always a good way."

Her friendship with San Francisco Bay area guitarist Steve Kimock, who played with the band Zero, opened doors to many more musicians.

Cohn continued her informal sales until 1991, when The Grateful Dead's management spotted postcards she'd made from her images.

"They told me 'send us royalties from selling the photographs or cease and desist,' " she said.

She chose the royalties.

After that, she gained access to the pit next to the stage for the first few songs of a concert. But she still stood in line for general admission tickets so she could photograph the rest of the concert.

Her admiration for the band was always from afar. She got to know Weir a little. She met Garcia twice, once when Kimock took her to a rehearsal and again when she bumped into him at an airport.

Even so, her images are among the most recognized of the band.

An image of Garcia cupping his hand around his ear to hear what Weir is saying has been the subject of much speculation. "Nobody knows what they're saying," Cohn said. "I've heard everything from 'See that girl in the front row' to 'What are we going to do tonight?' "

A photograph of Garcia performing on the group's last tour just months before his death has been reproduced in postcards, greeting cards, J. Garcia wine labels and tags on Jerry Garcia ties.



Robbi Cohn photographed Jerry Garcia performing "Bird Song," a tribute to Janis Joplin, at Three Rivers Stadium in Pittsburgh on The Grateful Dead's final tour in 1995. Courtesy of Robbi Cohn

"It's the blue hair blowing in the wind," Cohn said. "It's the time it was taken. It's the way people want to remember Jerry."

Cohn's longtime friend, Fatima NeJame, the photo center's president and chief executive officer, expects the exhibition to be popular.

"It brings a lot of people to the center who would not normally be interested in photography," she said.

The images are for sale. But for Cohn the show is about more than commerce. "My ethos is preserving the memories," she said.


If You Go
What: Dead Images: Photographs of the Grateful Dead from the Archives of Robbi Cohn
When: Through Jan. 4
Where: Palm Beach Photographic Centre, 415 Clematis Street, West Palm Beach, FL 33401
For information: Call 561.253.2600 or visit workshop.org
Title: Maxim announces re-release campaign
GRATEFUL DEAD FANS JUST GOT A MASSIVE GIFT FOR THE BAND'S 50TH ANNIVERSARY
Even ageless bands have birthdays.
STEVE HUFF NOV 17, 2016

The 50th anniversary of the Grateful Dead's first album is just around the corner, in early 2017. To celebrate this major milestone, the band is about to unleash a real motherlode of jam band goodness on its loyal fandom.

Rhino Records announced Thursday that the band's live and studio albums will be available again on or near the anniversary dates. They'll be put out in 2-disc editions and it'll be the original music, re-mastered for discerning 21st Century ears.



Even more goodness accompanies each re-release: a separate disc full of previously unreleased cuts. According to the Rhino announcement, the "original album with newly remastered sound, plus a bonus disc of unreleased recordings. The same remastered audio from the original album will also be released as a 12-inch picture disc produced in a limited edition of 10,000 copies."

Here are some further details from Rhino, with a little history thrown in:

Quote:


The celebration begins with the January 20 release of THE GRATEFUL DEAD: 50th ANNIVERSARY DELUXE EDITION. The set will be available for $19.98 and includes the original album - newly remastered from the original tapes by David Glasser, and restored by Plangent Processes - along with a bonus disc that features the complete unreleased concert from July 29, 1966 and select cuts from July 30, 1966 at the P.N.E. Garden Auditorium in British Columbia, mastered by Jeffrey Norman. On the same day, the newly remastered version of The Grateful Dead will also be available as a 12-inch picture disc, limited to 10,000 copies worldwide, for $21.98.

The band recorded and mixed THE GRATEFUL DEAD in five days before releasing it in March 1967. It captures the group's early sound with a mix of electrified jug band stomps ( "Sitting On Top of the World" ), Chicago blues ( "Good Morning Little School Girl" ), crazed modal improv ( "Viola Lee Blues" ), and Dylan-y put-downs ( "Cream Puff War" ).


That's not all. Next year the Dead are also reissuing new editions of singles on 7-inch vinyl discs, in trippy 60s-flavored colors. These are also limited to 10,000 copies and can only be ordered from the band's website. More singles will be released 2018 through 2020. Serious collectors can get these via subscription for a pretty reasonable $44.98.

The tracks from The Grateful Dead: 50th Anniversary Deluxe Edition CD are listed below.

Disc One: Original Album, Newly Remastered
1. "The Golden Road (To Unlimited Devotion)"
2. "Beat It On Down The Line"
3. "Good Morning Little School Girl"
4. "Cold Rain & Snow"
5. "Sitting On Top Of The World"
6. "Cream Puff War"
7. "Morning Dew"
8. "New, New Minglewood Blues"
9. "Viola Lee Blues"

Disc Two: P.N.E. Garden Auditorium, Vancouver, BC, Canada
7/29/66
1. "Standing On The Corner"
2. "I Know You Rider"
3. "Next Time You See Me"
4. "Sitting On Top of The World"
5. "You Don't Have To Ask"
6. "Big Boss Man"
7. "Stealin'"
8. "Cardboard Cowboy"
9. "Baby Blue"
10. "Cream Puff Wars"
11. "Viola Lee Blues"
12. "Beat It On Down The Line"
13. "Good Morning Little Schoolgirl"

7/30/66
14. "Cold, Rain and Snow"
15. "One Kind Favor"
16. "Hey Little One"
17. "New Minglewood Blues"

While some hardcore fans of the Dead might be a little freaked out that the band they spent their teens and twenties following across the country is releasing a 50th anniversary anything, revisiting their music this way will be a good reminder they really don't age at all.
Title: thanks to Stucco for this !!
Tom Constanten
Las Vegas Convention Center 1961
Title: Be Happy
alex grey art
4 5 71 by Peter Corrigan
Title: imagine if John Lived?
Title: Happy Birthday Ole Buddy
If some part of that music
is heard in deepest dream,
or on some breeze of Summer
a snatch of golden theme,
we'll know you live inside us
with love that never parts
our good old Jack O'Diamonds
become the King of Hearts.
- Robert Hunter
Title: Fenway 7 17 2016
photo from Henry F.
Title: Rob Wasserman, RIP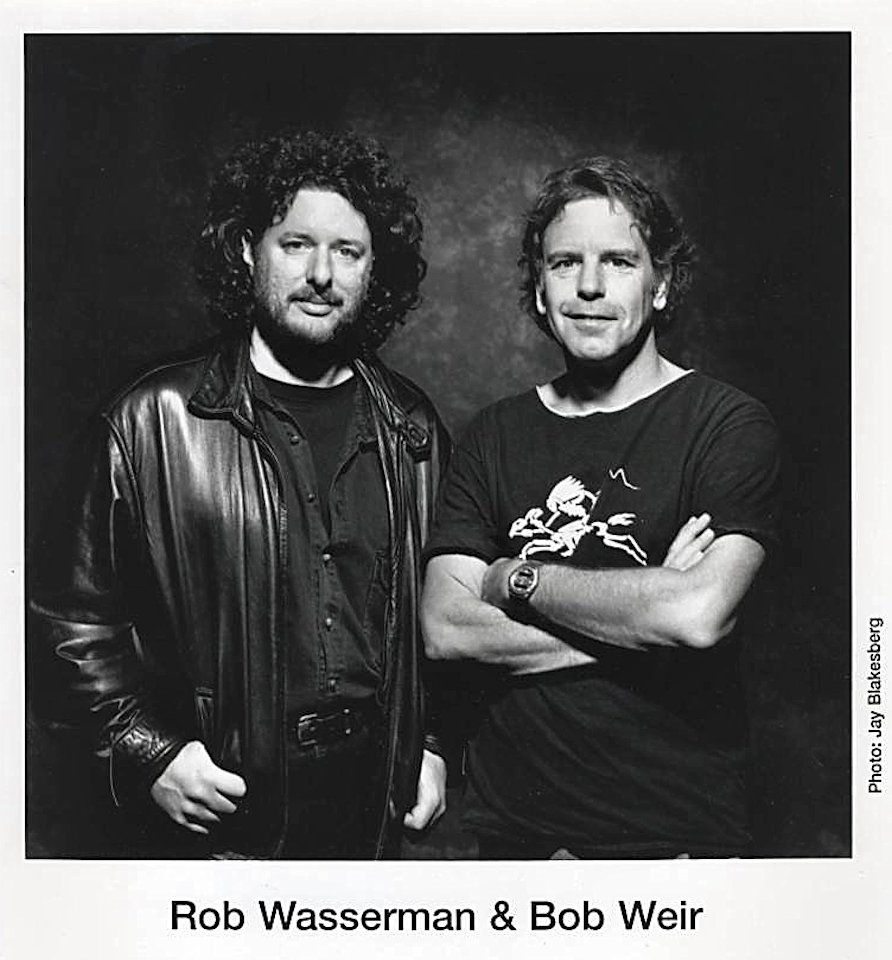 Eagle photo by dazed64
Title: tonight
...when singer-guitarist John Mayer looked out at the crowd and spotted "the real thing," as he puts it – a veteran Deadhead with long white hair, matching beard and a tie-dye shirt.

"And he was in tears," Mayer recalls, his voice heavy with awe. "You could tell he wasn't alone – in spirit. He was there on behalf of his youth and the friends he'd lost. He was there on behalf of his life story and what these songs meant to him."
Title: dated 2 19 75 promoting SNACK

Image by Robert Altman

i've never seen this before below

Title: 6 2 2006 RIP Vince


10 years gone.
Title: Decoration Day 2016
"No bread or salt in the Regiment and I am most starved. But it is all for the Union and we do not complain."
Elisha Hunt Rhodes May 11, 1862 Civil War Camp near Pamunkey River, Va
Title: 7 5 89 Frost
Image taken and shared by Seaweed1010


1 June 1976- Rehearsal
Title: Grateful Dead 1967 07 02
Title: fascinating image

By Ulvis Alberts
http://www.ulvisalberts.com/eng/



Show likely 9 9 67 in Seattle, WA at a Be-In. There had been a similar be-in at the same location on April 30 of that year that drew almost 4000 people per news snippets. The Dead we booked at Eagles Aud on 9/8 and 9/9 and played this show for free.
Title: Jerry
7/28/73
Grand Prix Racecourse
Watkins Glen, NY
Photo by Joe Sia
Title: Happy St Patrick's Day!
Notehead throwback - Happy St Patrick's Day!


Title: Great Article and Images
Title: forever one of The Grateful Dead


[img]
[/img]
Title: PERRO gig in Heaven
Title: Dead and Company
"At the risk of rocking any boats -- known and unknown -- we'll see you next year." - Mayer
Title: Merry Christmas aLL!
Title: Alice D. Millionaire

Owsley Stanley aka 'Bear' attends the SNACK Sunday concert at Kezar Stadium on March 23, 1975 in San Francisco.
Credit: Alvan Meyerowitz
Used for NonCommercial Educational research purposes
Title: 9 2 66 Grateful Dead
Title: tri


"Jack O'Diamonds, I knew you well
A long time ago, truth to tell
Reckon we'll share the same fire in Hell
Just like that same cold Birmingham cell"
Lyrics by Robert Hunter
Title: Terrapin
Beautiful version, jam in last 3 mins is sublime
Title: Happy Birthday Bob
Thank for all you give us, we are blessed

Title: tapers

GD Bless
Title: King of the West Coast Blues
Pig!

Portrait by Rosie McGee, 1969
Title: 8 12 77
Pier 31 SF


Boyz In The 'Hood
Title: Virginia Tech 4 14 78
Title: GD50


Bear's Ashes on the Soundboard in Chicago!
Pouring His Light Into Ashes



Title: mid-eighties garcia
photo taken and graciously shared by Marty Meyer
Title: Frost 5 7 89
Photo taken and graciously shared by Seaweed1010
Title: New Years 1991
Fireworks during Not Fade Away New Years Eve 1991
Photo and gracious sharing by Seaweed1010
Title: Warfield by Steve Silberman
Steve_Silberman wrote:
For Deadheads only: Another never-before-seen image from my recently rediscovered stash of photos from the Warfield, Oct. 9, 1980. A good night to be on the rail.
shared on facebook 3 22 2015
Title: Happy Birthday
Mr. Phillip Chapman Lesh
Title: Sound Storm festival -- 1970
Title: 20 years so far
Padelimike's batman Rig Greek 85


[size=4][color=purple]
Original Slides by Patrick Holloway, shared on FB jan 2015 -


Title: a good day in History 1 8 79 GD
Title: Landover 9 3 88
The Ripple Show


Title: Merry Christmas.
From somewhere, way up north, Notehead wishes you a Merry Christmas...


Title: Christmas Dance!
Curiously, Notehead played with two different guys named Pigpen.


Title: Notehead rides again!
Title: beautiful

Photo by Tricia Holmes, Deer Creek June 22, 1993 click the picture to hear the show
Title: any tape yet foLLks?
Title: practice makes perfect
Billy K TRI Practice 12 1 2014


to my eyes looks like Sless [g], Crosby[k] and Mathis[b]
Title: Land of the Navajo



Bobby on 11/23/2014 American Music Awards

Title: The Garcia Project
Title: Lesh.
She Belongs to Me by John Doe and Bob Weir
TRIStudiosTV
Published on Oct 27, 2014
Title: Halloween's comin'. FrankenJerry.
[img]
http://gmeredith.smugmug.com/photos/i-57mFCWM/0/D/i-57mFCWM-D.jpg[/img]


Title: 25 years ago today
Quote:
25 years ago today, the largest earthquake since 1906 hit the Bay Area, leaving 63 dead and almost 4,000 others injured. Many remember this event from the footage taken at Game 3 of the World Series that year in San Francisco, as the Giants and Oakland Athletics met in the first Bay Area World Series ever. Occurring at 5:04 PM, just before the game was about to start, the 6.9-magnitude earthquake took its toll on the iconic Bay Bridge as well as buildings in the city. One of the more memorable pictures from the disaster was the double-decker Nimitz Freeway collapsing onto itself, killing many instantly. Miles from their devastated home, the Grateful Dead took to the stage a few days later on October 20 at The Spectrum in Philadelphia and offered up what help they could, as the band busted out a take on Rodney Crowell's "California Earthquake," which features poignant lyrics about devastation and the rebuilding that follows. The crowd roared as lines like "build ourselves another town" and "we may fall off in the ocean, but you'll never make us run" were somberly sung by Garcia. Watch a replay of that performance below.
sbd concert download here
Title: National Anthem


October 14, 2014 - before Game 3 NLCS [baseball playoffs for you non sports fans]

Phil, Bob and Tim Flannery, Giant's Third Base Coach


Title: because 93 is good
Title: Phil Lesh The Q - Low Spark/Masons Child
Published on Sep 25, 2014
Phil Lesh and the Quartet play Traffic's Low Spark of High Heeled Boys and then Mason's Children...click 1080...great audio by Richie Stankiewicz
If I gave you everything that I owned
And asked for nothing in return
Would you do the same for me as I would for you?
Or take me for a ride
And strip me of everything, including my pride
But spirit is something that no one destroys
And the sound that I'm hearing is only the sound
The low spark of high-heeled boys (heeled boys)
Title: Jerry shoreline 1992
image taken & shared by Seaweed1010
Title: Arista Ad from 10 20 77
Title: bottom is beautiful art by Sheva Chaya
Title: Yep, blame this guy.
Title: Young Garcia, family man.
Title: 72
"A hero is someone who has given his or her life to something bigger than oneself."
Joseph Campbell

Thank You Jerry, you are MY hero.






7 14 90 thanks kevtobin!
Title: Alpine 25 years ago!
July 18, 1989. Thanks seaweed!


Title: courtesy of gsarchivist

Jerry Spartan Stadium 1979 from a Betty Cantor Stash

click for full size high rez image
Title: LLove for Jerry Moore
Title: JGB 9 3 1989 a BHP!


big thanks to all who made this happen!
KevTobin!
Title: All gave some, some gave all
take a moment today to reflect on what it means to sacrifice, what it means to give
Title: Mason Taylor Collection begins...
Title: Jerry Garcia.
Garcia at Irvine, circa 1988. Original photograph courtesy MrHat102, thanks!


Title: Rochester 11 8 1985
Title: Thanks Jerry!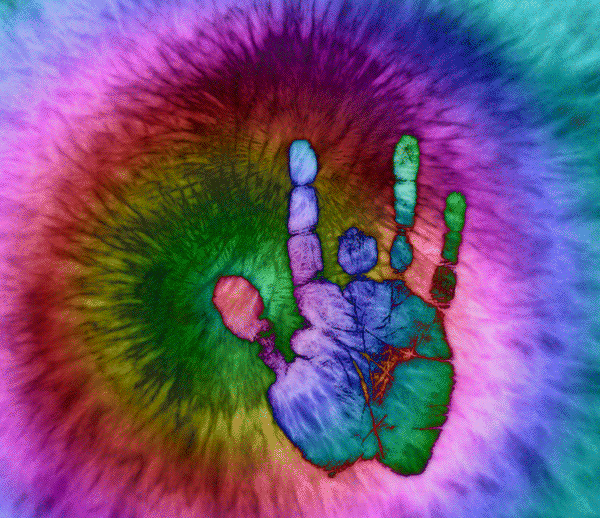 courtesy thebigwoods
Title: 74 years young today
Happy St Patricks Day!



Still searchin' for the sound
Happy 74th Phillip Chapman Lesh
Title: 3 8 73 Pigpen passed away
today Pigen passed away in 1973

today Doinker seeded rare 4 vinyl 60s bootleg,
here

somethings are meant to be

forever and always one of the Grateful Dead...




photo from jimdandy courtesy of luminarist
Title: Thanks Poordevil
5 4 79


More here!

also...3 7 2014 facebook find...first time i ever saw this image

Title: Dont let Go 3 2 2014
RatDog take on the JGB standard, listen to how well the crowd knows the tune..
a testament to the Jerry Band Tapers and Traders
Title: It's cold out there...
Title: Notehead, somewhere up north.
Title: Notehead in Whoville...
Title: rest in peace
GD Photog and over all great soul
Bradley Gelb has quite sadly passed on.
may the four winds blow you safely home

Autzen 94, copyright Bradley Gelb


Title: Lesh plays Central Park
Photo by Daniel Alford.


Title: 25 years and a day or two
25 years ago and a day, 11 4 88 JGB. Photo from the great Seaweed1010


Title: I miss Brent - Happy Birthday


Grateful Dead lyricist Robert Hunter said this of Mydland:
"The fourth major Grateful Dead era ends with the passing of Brent Mydland.
The first concluded with Pigpen; the second with the departure of Keith and Donna.
The third began when Brent joined and began learning the ropes
and culminated with Garcia's physical collapse.
The fourth era started with an unexpectedly successful comeback,
fully integrating Brent's vocal and keyboard virtuosity.
He improved the blend, adding, embellishing and sometimes leading the music.
Without distorting the character of what was uniquely Grateful Dead,
the old songs came magically into tune and richly harmonized while
new songs of Brent's own composition added diversity to the band's repertoire.
The shows reached a performance peak which now passes into Deadhead history.
From here on, the sound of the Grateful Dead will be different.
The challenge or reconfiguration, resculpting and refining will be a mighty one.
What else should be said of Brent? He rode hard, he drank hard, he played with the Dead.
He also played with death and lost. He will be conspicuous in his absence."
Title: 32nd anniversary of MelkWeg Gig!
Title: GD Santa Barbara 73


so beautiful


Title: Furthur 2013-09-27 Greek
masterpiece by Courtenay Pollock
(same guy who made the GD tiedyes for shows, still the best all hand made)
Title: Thanks to Phil Matera

back when people used the mail
Title: Jerry digging deep
Title: Courtenay Pollock
Sunnyside Mandala by Courtenay Pollock
Title: Happy 78th
"You don't lead by pointing and telling people some place to go.
You lead by going to that place and making a case."
Ken Kesey
Furthur.

Title: Courtenay Pollock
Grateful Dead, Tie dye, Magic & Consciousness
The man behind the amazing tie dyes at Grateful Dead shows was Courtenay Pollock.
He still makes amazing work to this day.
Here's the Greek 83.
http://courtenaytiedye.com/
Title: __
Sept 13, 1963, 50 years ago Today,
the Cassette Tape was launched as a new product.


the very first cassette tape and recorder, 1963




more tape images....



__________________________________________________


Title: MICKEY
happy 70th birthday to Mickey Hart


Title: facebook finds, et al
12 2 73 boston
We Bid You Goodnight- Winterland 78
Title: HAPPY BIRTHDAY PIGPEN
Title: red rocks 85
Jerry in red, trouble ahead - red rocks sept 85


Title: 8 16 1991 thanks Seaweed1010

great images by and copyright of Seaweed1010, August 16 1991 Shoreline
Title: Garcia



Photo is dated March 1971, copyright Michael Scott.


Title: Happy B-day Mr. Garcia
Title: Blues For Allah Studio Sessions
Photos by Stephen Barncard
Title: Garcia watercolor by Alyssa Lombard
Title: Jerry Garcia Symphonic Celebration Mass.
Title: Oregon August 28, 1982
copyright David Warrington 2013
Found this wonderful image on FB and am sharing it here with the photographers words from the FB post in the interest of the joy of the GD.
David_Warrington wrote:
"The Photo Eye" The Photo Eye Archives.
This Photograph was taken during "The Wheel"
Performed at "The Oregon Country Fair" Auguest-28-1982.
This was the 36th Photograph, on my 3rd Roll of Film at my 3rd Grateful Dead Show.
It was taken by David Warrington,
"The Photo Eye" since 1979. I was 18 Years old. This Photograph became the late "Bill Grahams"
most Favorite Photograph ever, he had given "Oliver Stone" the Film Maker
a 16 by 20 inch print of this Photograph that I had provided to Bill
who gave it to Oliver when they both where working on "The Doors" Movie together.
Title: workingman's dead, then and now
Title: Garcia on the wall
Title: Memorial Day
Left-wing, right-wing, or any-old-wing... it's good to remember the fallen.



Title: Garcia by artist Philip Burke
Title: Providence 84
Thanks to Rob Berger!!
Title: Brent and Jerry
for the anniversary, 5 7 89, courtesy of Seaweed1010


Park City Utah Photo by Mark Scalise

Title: We love You Bob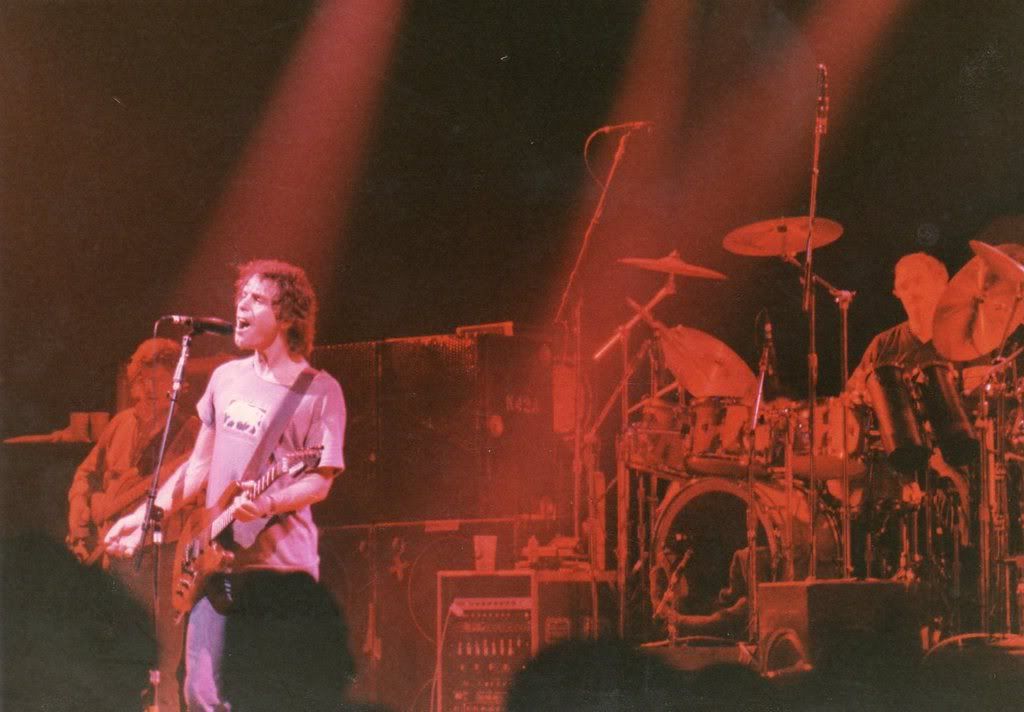 Taken by and courtesy of Padelimike from 3 10 1985
Title: we LLove You Bob


rest up Bob
Title: New Haven 83
It was 30 years ago today...
Seaweed1010's first show, picture gratefully provided to mark the occasion! Photographer unknown.
Title: Garcia unpacks the pedal steel...
Title: Serigraph by Joseph DiVincenzo
Title: Happy St. Patrick's Day!
Title: Happy Birthday Phil!
Title: what a wonderful shot
Denver 11 30 1994- a Seaweed1010 Image, much LLove!
Title: grateful
N.Y.E.
Oakland Coliseum
1985>1986
Image by Bradley Gelb©
Title: Time To Pony Up
the Internet Archive is a Grateful Dead Fans best friend.
Click anywhere on the picture below to go to the donate page
Title: ...and a Happy New Year.
Title: Merry Christmas
... from somewhere, Notehead wishes you a Merry Christmas...
Title: Electric Notehead rides again!
Title: Garcia

pic posted courtesy and request of Seaweed1010
Title: Bob Minkin Rocks
Mickey Hart Band with Bob Weir
"A Buck Dancer's Choice"
A Benefit for the Rex Foundation in Honor of Jon McIntire
The Fillmore 12/1/12
Title: Dylan and Dead
Posted in the album cover forum, thanks thebigwoods... and indy!


Title: Happy Thanksgiving...
Title: Halloween soon!
Franken-Notehead.


Title: October already, Halloween soon!
Frankenjerry.


Title: Furthur Oregon


Poster by AJ Masthay.

Title: Red Rocks Furthur photo, Friday night


Thank you Dylan Carney, photographer.


Title: Tower Theater 2012 Solo Bob Weir
great image courtesy of DelawareDead
Title: 1968 Pop fest- new fotage
Title: Garcia


Found on the web --- Garcia painting by Taylor Lindgren.
Title: Garcia



Found on the web -- painting by Alyssa Lombardi.


Title: Garcia


Photo by J. Blankfort.
Title: Happy B-day Mr. Garcia
Title: 1974 Wolf

Photo by Mike Thut

RedRocks ?78?


Title: Chicago from Furthur FB page
Title: 9-27-81

Capitol Centre, Landover Md. 9-27-81

thanks to poordevil for original share
Title: Remember the Fallen
Memorial Day 2012


Title: Alpine Valley July 18, 1989
Photo by Seaweed1010
Title: Watkins Glen 1973-07-28 Workers Pass
One of the patients that come into where I work
was there and he still had his workers pass so
...here it is....
amazing he still he had it (and in good condition) after the stories he shared with what went down that day
...INSANE....so I thought would share this piece of rock and roll history with the LL community,
with I believe to be the three greatest bands....
especially the GRATEFUL DEAD!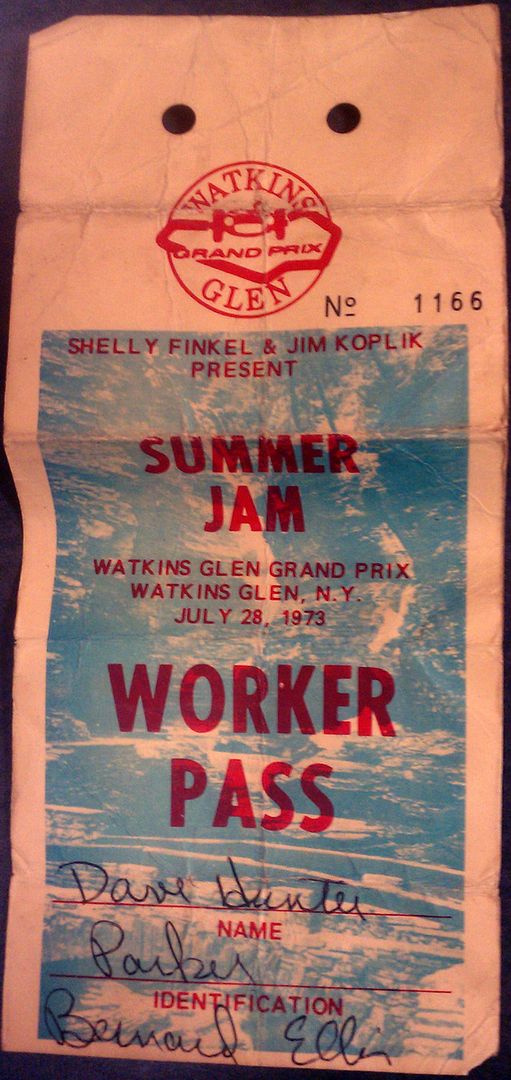 Title: the bus came by...
if pictures could talk
Title: Phil and Spider
Photo montage by Tom Weir.
Originally appeared in the San Francisco Oracle, October 1967.


Title: Magically Delicious Torrents!
Happy St. Patrick's Day!
Title: ha
just wanna say aLL you [veterans and many newer seeders]
who have been digging into the home archives and sharing the great music..
words don't express the gratitude. Thank You aLL.
Title: gratitude
Today I would like to use this front page to thank each
and every person who taped live music and the people who do the work to make sure others have copies.
We are so blessed from the efforts of so many.
Words can not express the joy that comes to each one of us
when we play a new or old classic source and feel that old familiar tingle in the spine...
10-27-84
Title: happy birthday wrjoe
Title: Thank you Mr Hat MM!!!!
Title: billy k
5 20 73 Santa Barbara
Title: Acoustic, on The Express.
Title: Veteran's Day 2011
original artwork by Jerry Moore
Title: September 2 1978
Copyright Searchinbig...thanks for sharing!
Title: Bob Minkin 11 5 77
Bob posted this on FB today and I just had to share this beauty with you all!!!
Rochester War Memorial 11 5 77...34 years ago today!~
Title: 7 walkers with Bob and Mickey and Sikuru
Title: Happy Birthday!!!!
Happy Birthday to both Brent Mydland
and Jeff Chimenti. cool huh?
5 2 87


Title: Thanks Seaweed1010
Scarlet Begonias 3 16 1992
Title: Furthur
Much Love for AOXO!!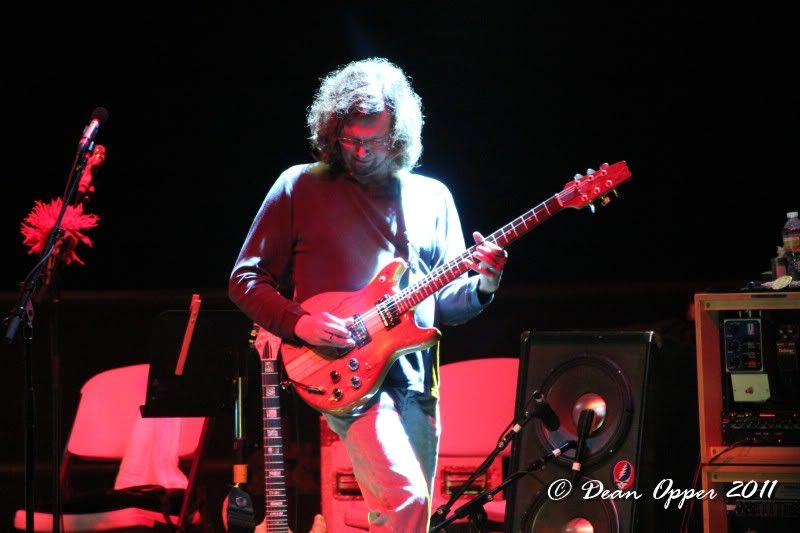 Title: Love

Greetings members! Welcome to the Lossless Legs Community.
As you know, we are a loose conglomerate of like-minded people who love music.
Lots of Grateful Dead and GD related music, but by no means exclusively GD.
You will surely find a remarkable array of material here.

We share our music via bittorrent, which pretty much depends on a mechanism of Seeders and Leechers.

Now, if you are downloading a show, you are a leecher (maybe a seeder as well, depending on the torrent's "swarm".
Once you have downloaded a show to 100%, it is in the best interest of the community
that you remain on that torrent as a seeder as long as possible,
maybe at least until your ratio on that particular torrent reaches 1.00 or more.
This indicates that you have uploaded as much as you have downloaded.

Simply put, your post 100% download share means that more people can download the show more efficiently,
thus optimizing the whole bittorrent mechanism.

Yes, we don't have any ratio enforcement here at LL, but we should all do our best to better the experience.
Keeping your window open on a seed is a very easy way for you to contribute to the community effort.
Feel free to chime in on the forums as well.
You may be surprised how valuable your words are to others, and how others are to you.

LIVE. LOVE. SHARE.
October 9 1982 Frost Amphitheatre Photos by Joanne de Carteret
Title: forever grateful...
Jerry_Moore wrote:
BENCH PEG
WHEN I WAS TWENTY-FOUR, IT WAS A VERY GOOD YEAR......
me, in my taping days, mild-mannered, unassuming,
sitting on a bench at SUNY Stonybrook, July 26th, 1978,
where (best guess) Robert Hunter and Larry Klein were probably playing. 24.
look at that face - angelic, I tell you, angelic. any wonder nobody ever gave that kid any *censored*?

devil in disguise, maybeso.

monitor says 12:10, August 22nd: I'm 55 now. come August 29th, I retire, and high time, too, Ollie.
JM
Title: Independence Day!
Happy July Fourth!
Title: A Signpost
Good book of Garcia interviews...



Title: ...
The Hog Farm Presents JGB
Electric on the eel
Frenchs Camp Aug 1987
Image By Bradley Gelb
Title: Happy 29th Birthday to Robert Hunter
Title: 6 19 1994
Photo and Copyright, Bradley Gelb, 2011.
Title: Thanks Seaweed1010
Bob Jerry Clarence New Years 88
Title: LA Forum 93
Copyright Bradley Gelb. please use for you personal pleasure only.
Title: Greek 6 86
Photo taken, and gracious permission given, by Bradley Gelb, to share some of his Images with LL.
Please keep for your own use.
Title: Phil Taking Off!!!
Red Rocks 1985!!
© Bradley Gelb 2011
Title: Space
Space is the place.
Title: thx fb friends
Make Today a Very Jerry Day
Title: 4 13 83
4 13 83~~♫♫♫ Last Chord [s] of Morning Dew ♫♫♫ ~~


Photo by Shana Schwartzberg
Title: Ric Carter Duke 71 GD & NRPS Images
Title: Furthur 4 1 2011 Hampton
Title: Oakland Auditorium NYE 1982/83
RCMH Furthur

Photo by Bill Patten

3 29 1990
Title: may your journey begin Bear
Title: :(
Mike Hughey aka Scarletfire has passed away. Please say a prayer. RIP


Title: Rick Griffin art
Check out the Rock and Roll Art Auction thread for a hi-rez version of this...
Title: Help on the Way
LL is committed to the music flow! Need help? Just ask!
Title: yep
by Jerry Moore
Title: Jerry Moore, we miss you bud.
Title: Happy Jerry Thanks MrHat
Title: Street Art
Thanks Mike!
Title: Big Thanks to Gracefulduck
Title: Time Magazine photographed by Tom Willet
Title: Bus ball
VW Bus Ball by sculptor Lars‑Erik Fisk.

Can't find much recent about him, here's an older article --
http://www.gadflyonline.com/archive/August99/archive-fisk.html

Quoting the article:

"From the brain of sculptor Lars‑Erik Fisk do these concepts come.
When he is not designing the huge, multi‑media stage shows for the
legendary band Phish, he plays with balls."



9 6 1979
Photo from Jack Straw, courtesy of Jim Blackwood

Title: Happy New Year!
Hats off to live music listeners everywhere! Happy New Year!



All photos collected from the internet, apologies and thanks to all photographers.



Title: Electric Christmas Notehead!
Electric Notehead rides again!
Merry Christmas to aLL!
Turns out Notehead spent a bit of time in Whoville, back in the day!
Happy Holidays!

Our Beloved PatrickofThyWharf hath seeded
his 1000th torrent to LL!!!


Take a moment and thank Pat.
Chances are he seeded a good portion
of the music you own ...
http://shnflac.net/details.php?id=b4c98190c180798eca5b6e7a508717d3230b7d2a
Title: January 11 1979
Never Seen Before Photo by Gerry Janicek


"The monitors were a joint collaboration between the engineers at FM,
Don Pearson (who went on to found Ultrasound,
the company that supplied the Dead with PA gear from 1980 to the present)
and Healy. Dual JBL 12" drivers on the bottom, Heil tweeter on top,
biamped with McIntosh MC-2300 amps left over from the Wall Of Sound.

This was indeed a kludge, a temporary step used while John Meyer,
who had just started Meyer Sound, was gearing up to be able to manufacture his own products." Tom P
Title: Christmas Dance!
a Holiday Tradition Continues from the Great Bill Koucky...
This is a not to miss compilation.
His taste and recordings are impeccable...

A Gift To Tapers 2010- Click Here
Title: LL's New Home!
Welcome to Lossless Legs' new server.
Enjoy a speedier website, and some new features to come.
Cheers!
3 23 72..thanks to Davmar77
Title: 12-31-76 thanks to David Gans
Title: Happy Thanksgiving
Title: Gems
Some meat from Bear...


Title: Thanks to davmar for sharing this
Title: August 13 1967

photo from dead.net
Title: Furthur 9 26 2010 red rocks
Photo by PJ Hayes, front row. Same location for DPA stealth recordings of all three nights available! PHIL ER UP!!!!!!
Title: Photo by JB, thanks to seaweed1010

backyard benefit
Title: thx aox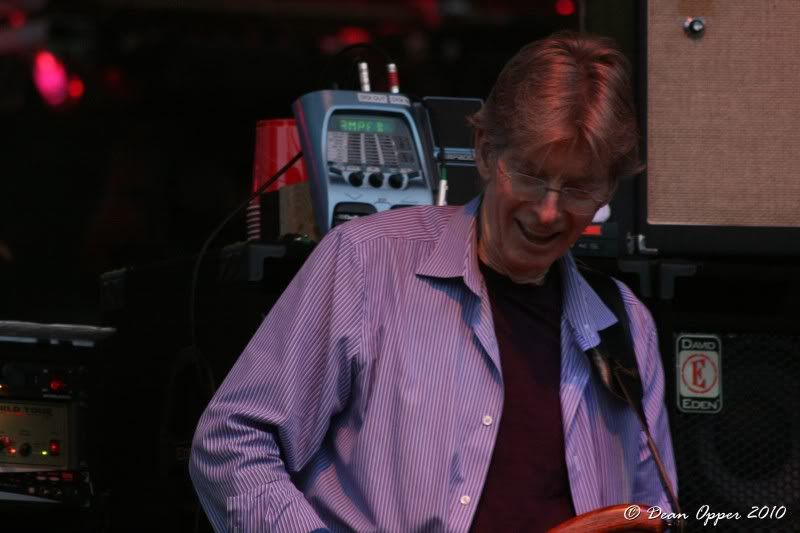 Big weLLcome home to Kevin Tobin, one of the world's great people!
Title: ALL READ
hey you, yes you...STOP YOUR TORRENTS IF NO ONE IS DOWNLOADING
PLEASE

only you can make the lossless legs tracker run better
Poordevil wrote:
The number of empty seeds could be a lot less if only.....members here would stop ALL empty torrents in their client.

There is no reason to leave torrents open here, we have a reseed button & there is no share ratio at LL.

A good number for "empty seeders" would be around 500 so we have some work to do closing out ANY empty seeds.
http://shnflac.net/forum.php?action=viewtopic&topicid=11292&page=last#166355
Title: happy birthday
happy birthday mickey hart!!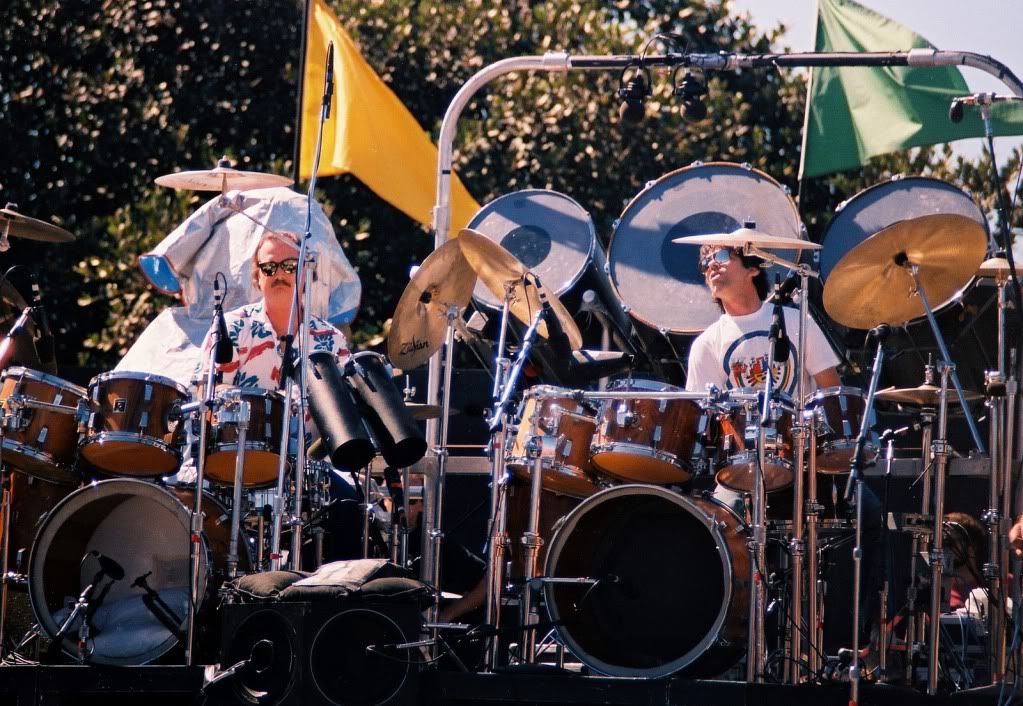 PICTURE BY Marvin Meadows
Title: Happy B-Day Pigpen
VIBES AND PRAYERS TO OUR BOULDER COLORADO RESIDENTS AND FIREFIGHTERS.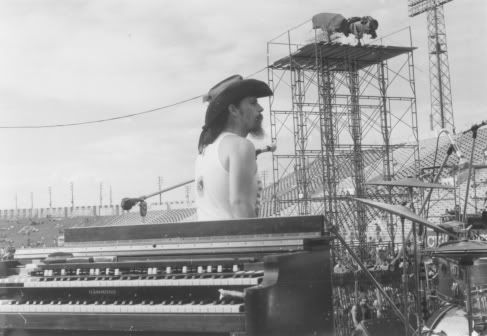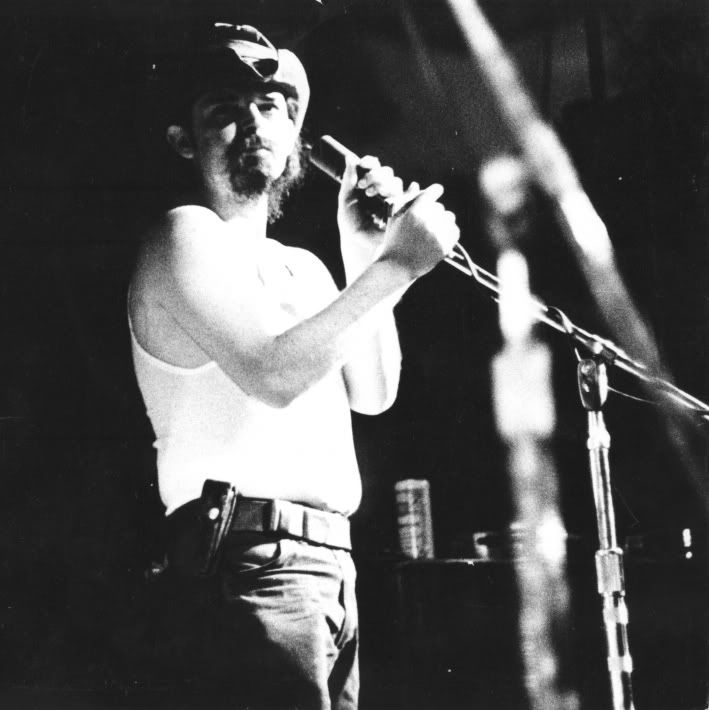 Title: Happy Birthday Donna!
Title: Playin in the Band
It's all a dream we dreamed one afternoon, long ago
Miss Half Step Irvine 4 30 89 ©Seaweed1010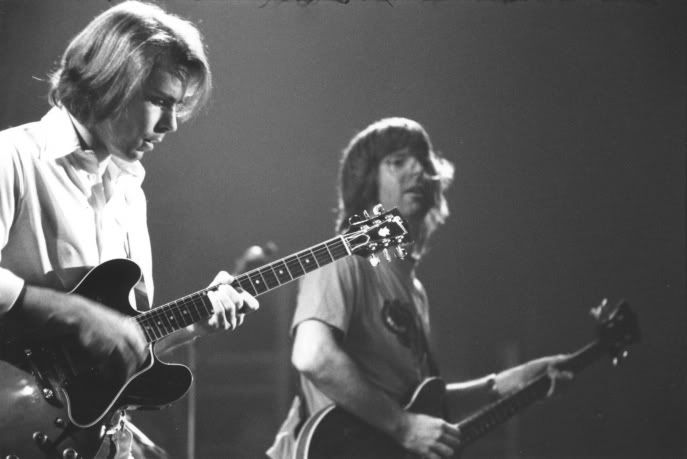 Title: 15yrs ago we lost our brother RIP Jerry.
Title: You know our love will not fade away.
Title: Happy Friday! Play Dead!
Title: Happy 67th Birthday Dick
Dick Latvala would have been 67 years old today. Our ears are forever blessed by his contributions. Thanks Dick!
http://dicklatvala.com/pictures.htm
and on this very day in 1990, July 26th, we lost Brent Mydland.
Be grateful for the love he shared.
Title: Happy Birthday Keith
Title: 1
Jerry
Title: Happy 4th of July
Notehead gives thumbs-up from the moon! Happy 4th of July from Lossless Legs!
Title: 40 years ago today
One of the best grateful dead shows
ever played happened 40 years ago today...
and we were blessed enough for a surprise treat!!
Randy Berge shared new images from show via Screwball.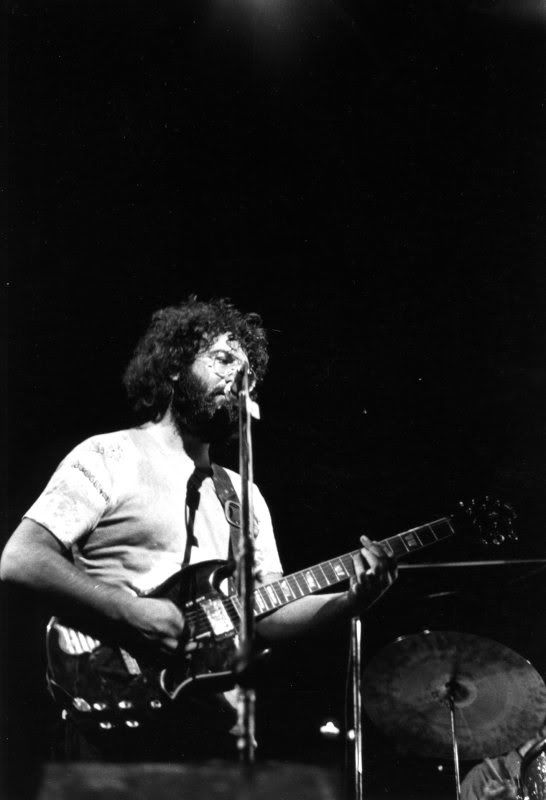 check HERE
for more and a grate story ta' boot on this anniversary!
Audio from the show
Title: 6 20 87
thanks caleb!!!


Title: Happy Summer Solstice
Gates Pass Tucson 6 20 2010
photo by J. Waddell
no manipulation, as is image
Title: 8 18 1991
JERRY PIROUETTE

© Seaweed1010


and

and




check out the bad ass concert pix thread for some new beauties from CDJones!!!
Title: thanks gsarchivist!!
One slide from Brent's First Show (from the Betty Slides)!
Title: Not Fade Away
May 25 1992 NFA
©Seaweed1010
Title: in memory
In memory of those who made the greatest sacrifice...
Title: Happy Day. Hartford 77

Peter Simon

anniversary pic 5 25 1992 Attics Shoreline..more to come!~!

Photo by Seaweed1010
Title: new years 1991-2
©Seaweed1010
Title: Grateful Dead May 7 1989

Jerry and Brent with backdrop©Seaweed1010



Jerry "Women are Smarter"©Seaweed1010



Bobby Stare©Seaweed1010
Title: May 11th is Bob LLove Day R.I.P.
Quote:
"every body love Bob Marley.
everywhere you go
it's the same old story
Bob
People of all Nations
Love The Rasta Man Vibration
Bob"
mad professor

Title: LAST 1ST SET CHINA-RIDER
5 6 1989
©Seaweed1010
Title: 5 6 1989
©Seaweed1010
Title: Happy Birthday Billy K
Title: a day late..well a week
But then they danced down the streets like dingledodies,
and I shambled after as I've been doing all my life after people who interest me,
because the only people for me are the mad ones, the ones who are mad to live, mad to talk, mad to be saved,
desirous of everything at the same time, the ones who never yawn or say a commonplace thing,
but burn, burn, burn like fabulous yellow roman candles exploding like spiders across the stars
and in the middle you see the blue centerlight pop and everybody goes 'Awww!'
Jack Kerouac, On the Road
i messed up and missed the anniversary with this grate shot from Seaweed1010, but here it is..i really dig this angle..
Title: 40 years
Don't forget how hard Americans have fought,
both on the battle field and at Home, both for national security and societies best interest.
Let us never forget, let us never forget
Title: 4 30 89 set one
©Seaweed1010
Title: grate new pics...
Shorline August 16 1991
copyright Seaweed1010

Denver 11 30 1994
copyright Seaweed1010
Mississippi Halfstep April 30, 1989
copyright Seaweed1010

and a cool new one from Taperdave...
Title: TAPERDAVE ROCKS
CAPCENTER79
Title: the flood of grate shots continues...
Cap Center, 79
©Taperdave, 2010
Title: New Scanner is Phat!!!
fresh stuff!!
Cap Center 1978
©Taperdave 2010
Title: Jim Marshall R.I.P. 1936 - 2010
Title: Berkeley
© Seaweed1010
Title: HAPPY ST. PATRICK'S DAY
Losssless Legs is magicaLLy delicious! Happy St. Patricks Day!


lest we not forget...
Original Pen and Ink by
Jerry Moore
Title: RCMH Franklin's Tower
©nfagdtrfb
Title: Happy Birthday
Happy 70th birthday. We LOVE you Phil!

One Eyed Phil April 29 1989 Irvine
© Seaweed1010, whom we must thank for his endless generosity
Title: 8 19 89
The closing Jam for Jack Straw, August 19 1989.

Jerry Screaming "Jack Straw from Wichita"
© Seaweed1010

Title: some recent stuff for aLL
Quote:
By Phil Lesh (Kilowatt) on Thursday, March 11, 2010 - 01:33 am: Edit Post

To all of y'all;
This has been fun, and we look forward to doing it again.
Time for me to hit the rack, but in closing I'd like to leave you with this thought:
if I could have anything for my birthday,
it would be that we all treat each other with kindness, respect, and love.
That's what this community started with back in the Haight forty-five years ago,
and that's what will keep us together forever.
We'll check back in soon- maybe next week...
http://www.philzone.org/discus/messages/439459/517826.html?1268321353
Quote:
The band famously encouraged fans to record their shows. Left,
recordings by noted Grateful Dead archivist Dick Latvala
titled "Winterland, October 18, 1974," with artwork by Jerry Moore.

Photo: Librado Romero/The New York Times
http://www.nytimes.com/2010/03/11/arts/music/11grateful.html?hp
Title: jerry and bob join allmans 7 13 72 NYC
Title: chicago 3-3-2010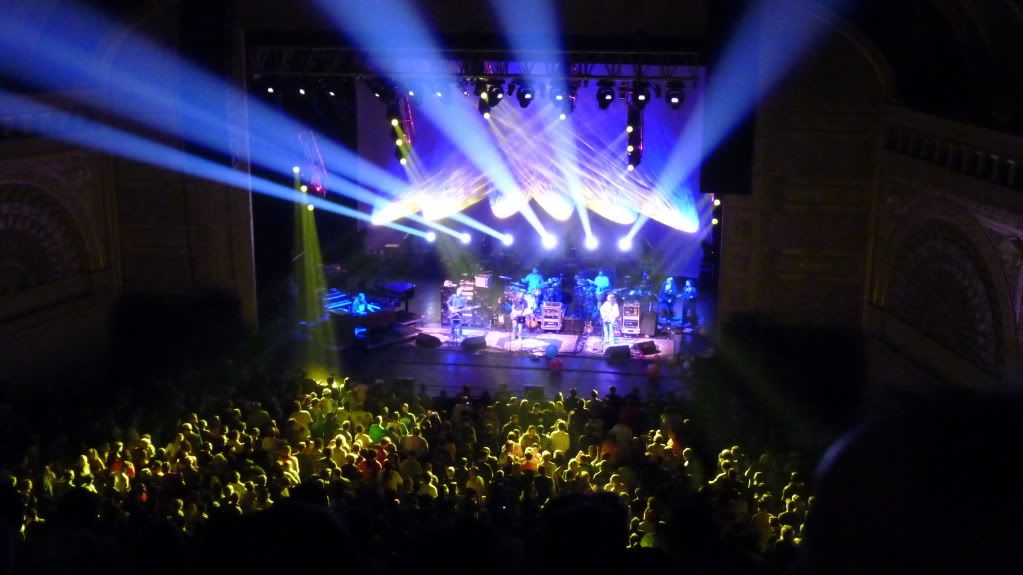 © Anothermike
Title: Rich Gastwirt Rocks
Title: Hampton 1980
© Taperdave
Title: playin in the heart of gold band
Title: with a Cherry on Top...
"One of my favs. If you stare long enough, you can actually hear the note he's playing.

Jerry 7-1-94 Set II" - Seaweed1010 © 2010

and...
Baltimore 1980 © Taperdave
Title: crazy cat peekin' through
© Seaweed1010 Shoreline 94
Title: Killer New Padelimike Source
Title: the second coming
Hampton Furthur by Taperdave!!
Title: smile
BALTIMORE 1980
© David Perkins
Jerry May 25 1992 Shoreline
© Seaweed1010
Title: we are family three
Billy..Frost May 7 1989

© seaweed1010
Title: 4 30 89 and 5 6 89
we are family
© seaweed 1010
we are familyII
Title: Phil Baltimore 1980

© David Perkins

THERE HAS BEEN A REQUEST FOR A FOLDER OF THESE IMAGES.
WE ARE SLOWLY BUILDING IT AND WILL SHARE AT LL. TILL THEN ENJOY !!
Title: padelimike, 9-7-85
8-18-1991 jerry smoking!! from LL member seaweed1010
seaweed1010 wrote:
Notice Vinny in the one pic, also with smoke, peering at me.
Loving the fact Jerry got dressed up. Notice the feet/toes coming out of the hole in his shoe.
Title: Cap Center 79
© David Perkins
Title: 1 19 1935
a huge happy birthday to Bear.
Without his genius,
we may not have the grateful dead,
certainly not all the grate doses or the Wall of Sound.

Forever Grateful, Mr. Owsley Stanley !!!
Title: thanks to rollnaway!!!
Title: Phil Baltimore 1980
© David Perkins
Title: from the David Perkins Image Collection
~Hampton, full stage 1980~
© David Perkins
and,

~Bob- Cap Center, 79~
© David Perkins
Title: David Perkins Image Strikes Gain!!
Title: nye 88 THANKS TO SEAWEED1010!!!
Title: baltimore 1980 Thanks taperdave!!
copyright David Perkins
Title: Thanks Screwball!!!
Title: another Grate TaperDave Image!!!!


Jerry-capcenter79 © David Perkins

1 5 1979 Pre show © D.Perkins


Title: PhotoThanks to Taperdave- more to come!
Capcenter 79
Title: NEWS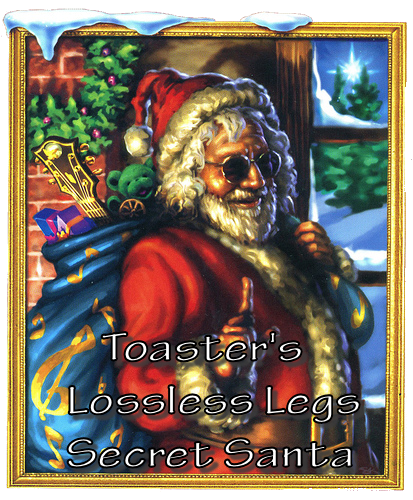 Photos courtesy of MrHat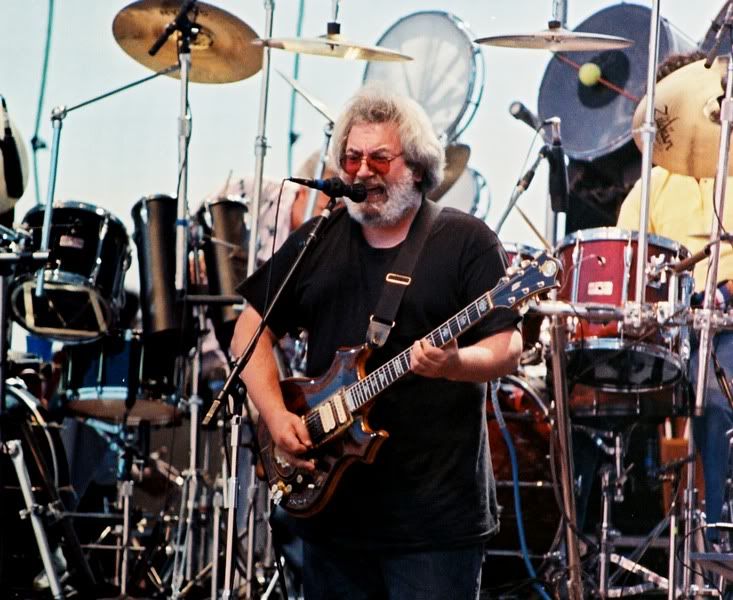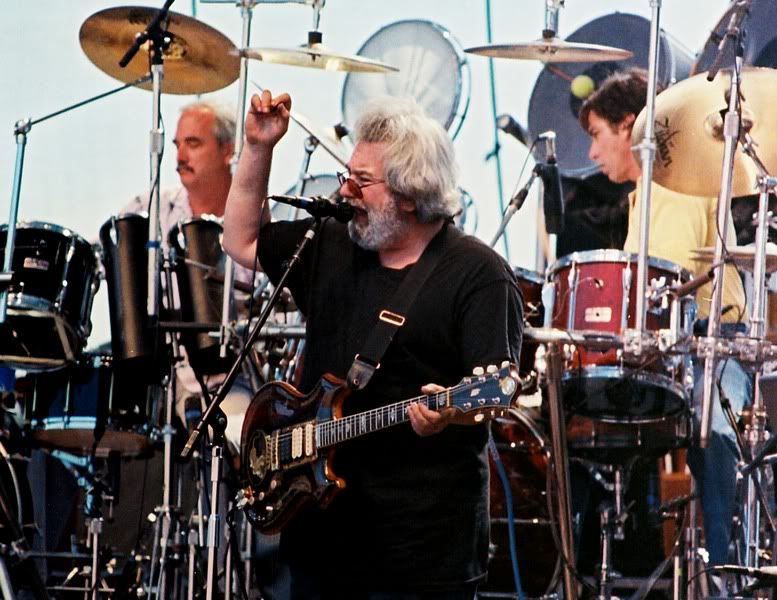 thanks to Crazyfingers for the grate shot, denver 94!!
Title: Happy HaLLoween!
The trick-or-treaters at Notehead's house can be kinda scary!

Happy Halloween to all!



Title: Frost 83
courtesy of Quilter

and another nice one from Seaweed1010 of 5 6 89 at the Frost...
Title: Happy Birthday Brent
"you dont know how Easy It Is, to LLove you"
Title: weve ran this before
weve ran this image before but it generated so much discussion and memories
I thought maybe some of our newer members or returning folks may enjoy this!


And another:

Title: Happy Birthday Bob!!
HAPPY BIRTHDAY BOB WEIR!!!!!!!
Title: sound storm 1970
no recording exists to date of this show...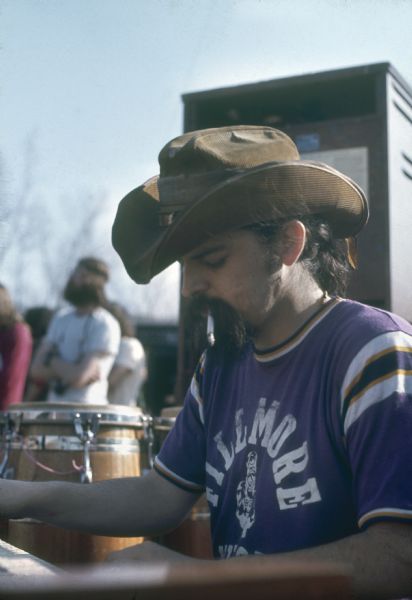 Title: KBOO FM 12 hours of GD
Title: GEMS MATRIX
Check out the new GEMS Matrix by Amdig --
syncing the YB GEMS FOB with the Miller soundboard of 9-26-91 Boston Garden!
Title: Greek Theatre - October 20, 1968
Title: Pic from Ken F. aka kenco
Title: Happy B-Day Donna!
Title: Jerry we love and miss you.
Pic by Marvin Meadows aka MrHat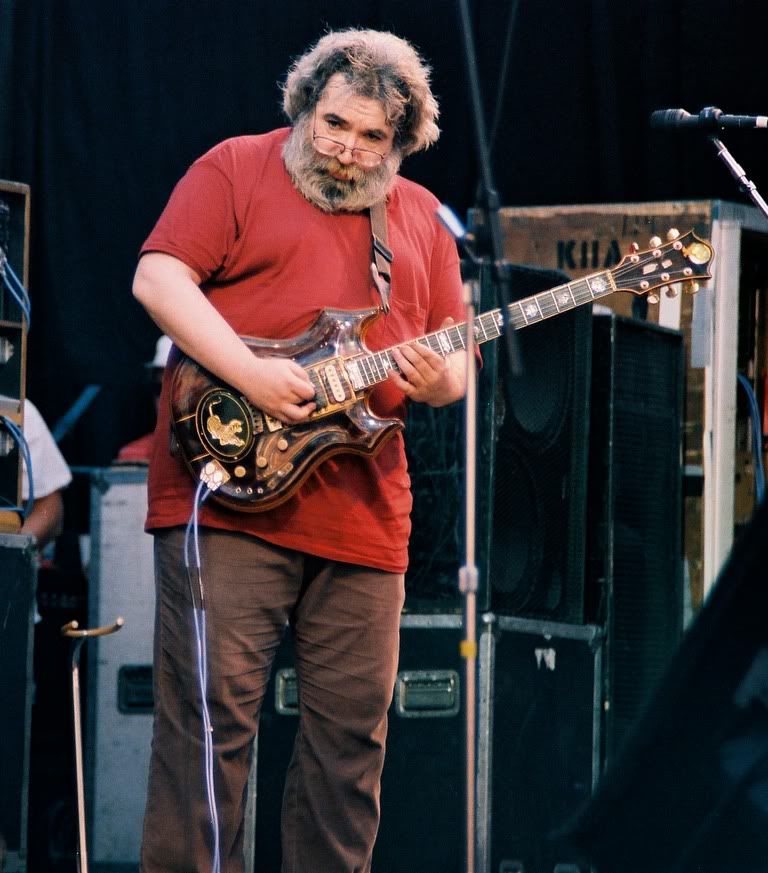 An Elegy for Jerry

Jerry, my friend,
you've done it again,
even in your silence
the familiar pressure
comes to bear, demanding
I pull words from the air
with only this morning
and part of the afternoon
to compose an ode worthy
of one so particular
about every turn of phrase,
demanding it hit home
in a thousand ways
before making it his own,
and this I can't do alone.
Now that the singer is gone,
where shall I go for the song?


Without your melody and taste
to lend an attitude of grace
a lyric is an orphan thing,
a hive with neither honey's taste
nor power to truly sting.


What choice have I but to dare and
call your muse who thought to rest
out of the thin blue air
that out of the field of shared time,
a line or two might chance to shine --


As ever when we called,
in hope if not in words,
the muse descends.


How should she desert us now?
Scars of battle on her brow,
bedraggled feathers on her wings,
and yet she sings, she sings!


May she bear thee to thy rest,
the ancient bower of flowers
beyond the solitude of days,
the tyranny of hours--
the wreath of shining laurel lie
upon your shaggy head
bestowing power to play the lyre
to legions of the dead


If some part of that music
is heard in deepest dream,
or on some breeze of Summer
a snatch of golden theme,
we'll know you live inside us
with love that never parts
our good old Jack O' Diamonds
become the King of Hearts.


I feel your silent laughter
at sentiments so bold
that dare to step across the line
to tell what must be told,
so I'll just say I love you,
which I never said before
and let it go at that old friend
the rest you may ignore.


--Robert Hunter


Title: Jerry Week rolls on!
Title: Thanks to kenco for the pic
Title: Thanks to kenco for the pic
Title: Thanks to micgram for the pics
Title: Thanks to micgram for the pics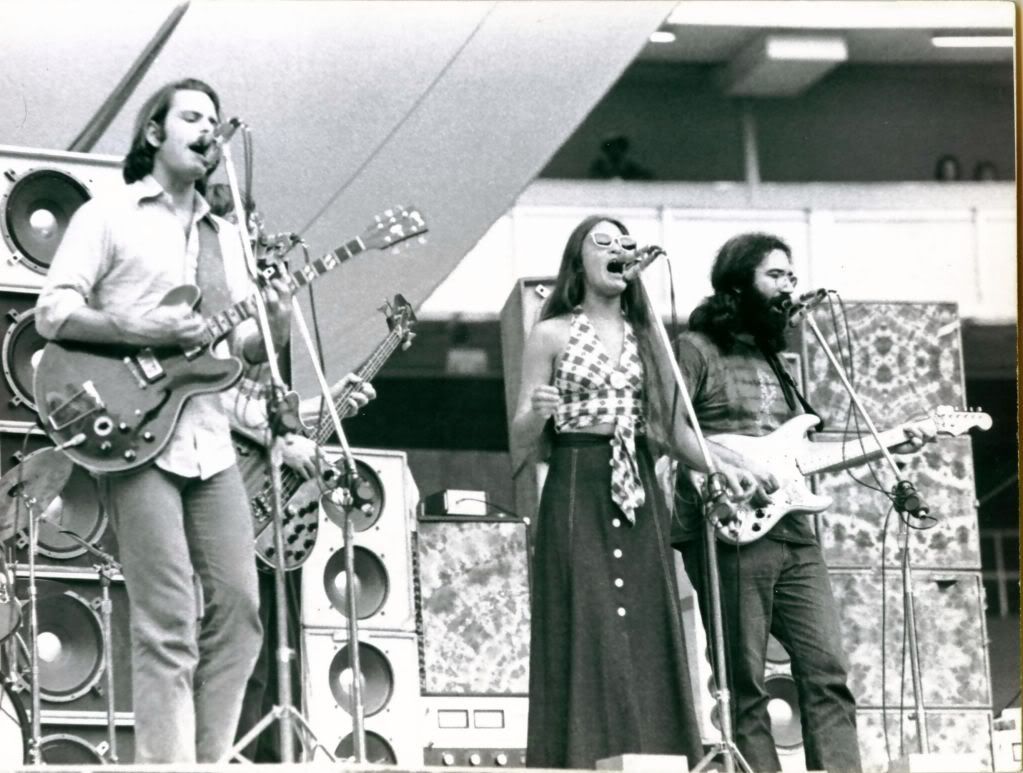 Image by Bruno Kaltenbrunner thanks to fishmanj for the scan Its 7 13 84.
Title: Thanks to micgram for the pics
Title: from John Leinhauser via ElPasoDave
Title: in a tornado watch at deer creek
LL Taping Extravaganza#2...Lawnboy 6 19 2009 Deer Creek
Title: thank you jeff knudsen for the scan
Jerry Moore was an original trader
Title: Rest In Peace Dear Brother
IN MEMORIAM, WE WILL BE HALTING OTHER TORRENTS FOR A DAY OR SO,
TO HONOR JERRY'S RECORDINGS AND TAPES
Jerry Moore, human extraordinaire.
Our deepest condolences to the Moore Family.


Jerry Moore's mics
http://farm3.static.flickr.com/2260/2205097220_9be41ebbb1.jpg?v=0


beautiful art as weLL..a renaissance man!!



Famous Grateful Dead taper, co-founder of Relix magazine.
Interviewed on 1/19/08 for Sirius Satellite Radio.

AND A BEAUTIFUL POEM WRITTEN BY JERRY....

The music box," hence:

The imperfect rhymes and broken rhythms
Though we think we seek perfection
Are the ones that really shape us
Because we are neither gods
nor music boxes
And should be glad of both
Our joys are our unforseen surprises
And not chamber music pieces
For exactness and innovation
Share no common ground.
No doubt there are some among us
Whose style is pure perfection.
If that is perfect pleasure
Perhaps you aren't really honest
And I doubt they are human.
For imperfection is a risk you take
More than a risk in fact.
Only by stumbling across new ground
Can you see different horizons.
And when you see them clearly
It's again time to fumble.
After you have moved along
Comes the time for metronomes
And for listeners and reproducers.
Art must reach much further
Than the nearest music box.
Like Dan Boone and his forests
Art needs elbow room -
And people want music boxes
And other fine machines
For the creative speak a different tongue
They discover as they stumble
And head for new horizons
Running from the music box.

JM
Title: from John Leinhauser via ElPasoDave
Title: resized, same grate caleb images
Title: thanks caleb 8 30 87 JGB
Title: Just One BIG Family!
Title: Jerry Garcia & Friends
Title: wall of sound set up
Title: 4 24 2009
picture courtesy of lisa biasi
Title: thanks jeff..an old classic
Title: Thanks Gastwirt!!!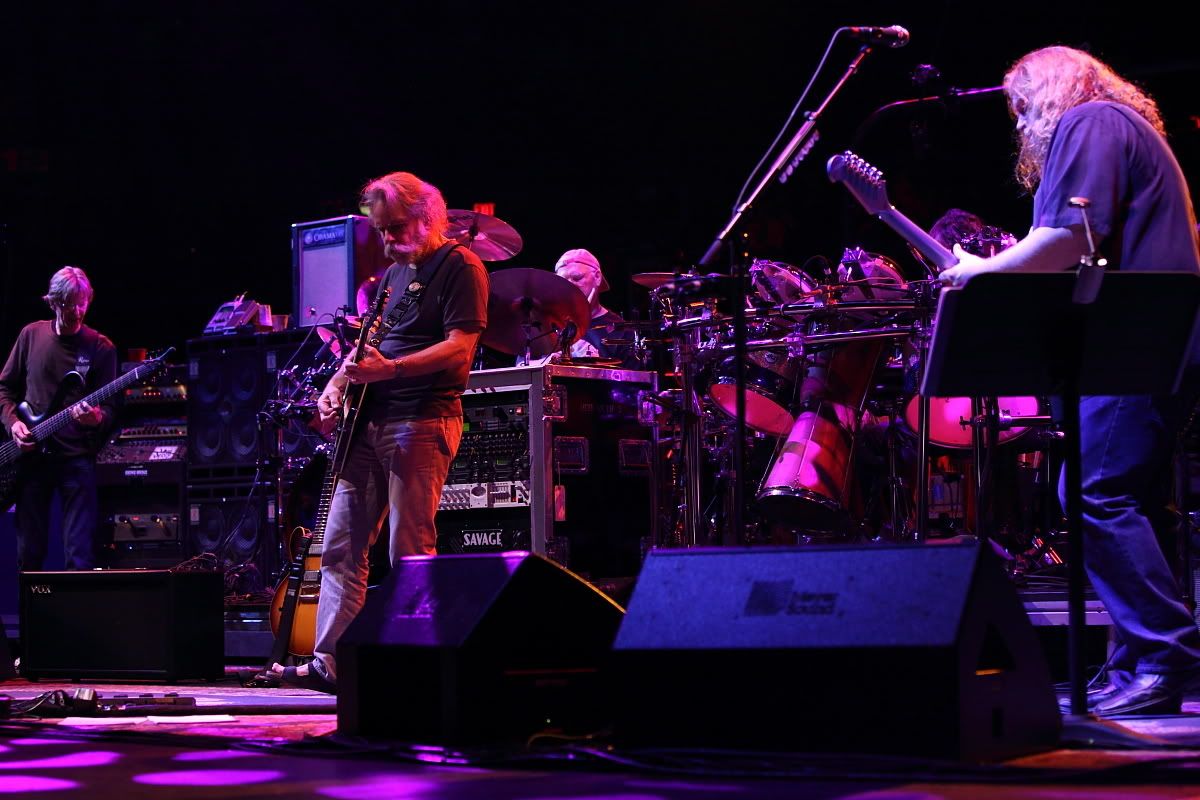 woosTah 4 18 2009
Title: 10-26-71



4 12 2009


(Photo by Sara D. Davis/Getty Images North America)
1983. Thanks to Lisa
Title: thanks to micgram for the pics
Title: Jerry laughing at Bob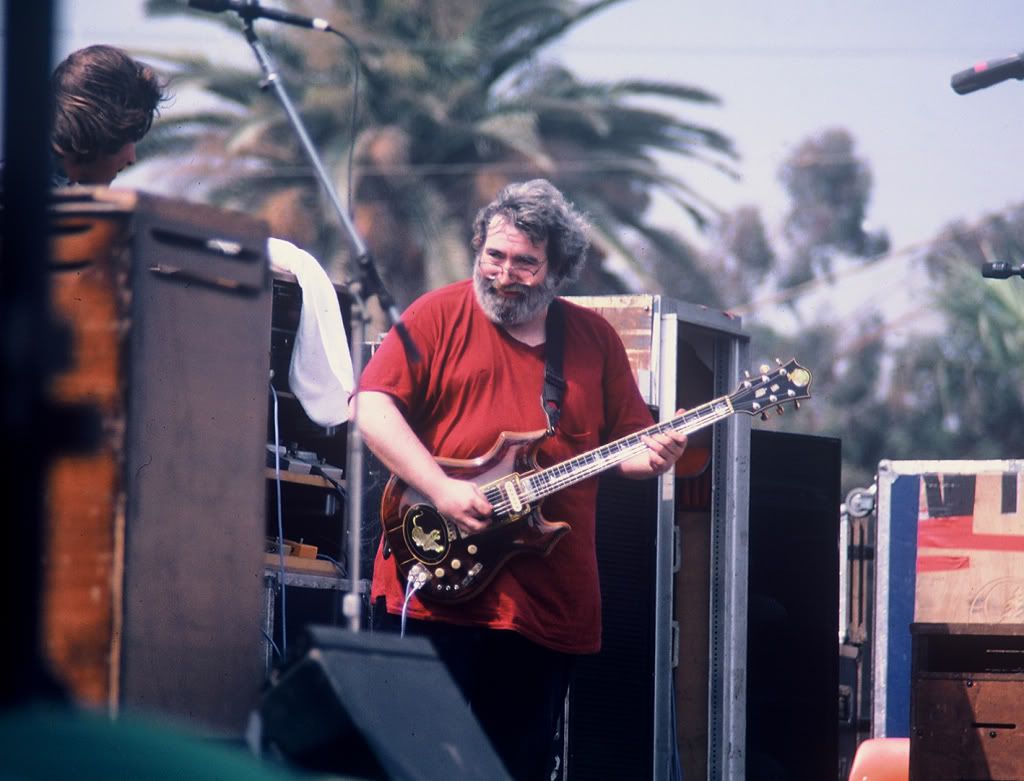 Photo by Marvin Meadows MrHat102 Share freely never for profit
Title: Jerry
Cool Abstraction of Phil!! Thank You Seraphim
and more here
Title: Thank You Jeff knudsen!
Title: DONATORS LIST
DEAR LOSSLESS LEGS DONATORS:

WE ARE TRYING AS HARD AS WE CAN TO UPDATE THE DONATORS LIST.

THE PAYPAL NAMES MOST TIMES DO NOT MATCH SCREEN NAMES AT LL.

THAT CAUSES US AN ISSUE INSOFAR AS WE DON'T WANT TO POST YOUR PAYPAL NAME OR REAL NAME
OR EMAIL IN AN EFFORT TO PROTECT PRIVACY.

SO PLEASE DO THIS FOR US:

CLICK HERE
AND FOLLOW THE SIMPLE INSTRUCTIONS
OF ADDING YOUR NAME TO THE DONATORS LIST.
ADMIN WILL KEEP THE FORUM TIDY.

WE LOVE YOU GUYS AND WANT TO GIVE CREDIT WHERE IT IS DUE.
AND APOLOGIZE FOR NOT BEING AS ATTENTIVE AS WE SHOULD TO CREDITING SUCH GENEROSITY.
IT IS IMPRESSIVE.

WE AIM TO BUILD A PERMANENT DONATORS LINK ON LL AND
POSSIBLY ALLOW SOME FEATURES NEXT TO YOUR NAME LIKE A CUSTOM IMAGE OR QUOTE....

ADMIN
Thanks deadheadco
Title: good stuff

[size=3][color=red][b]




Ticket scan courtesy of Jeff Knudsen


Title: Goodbye Fillmore
photo by mintypinto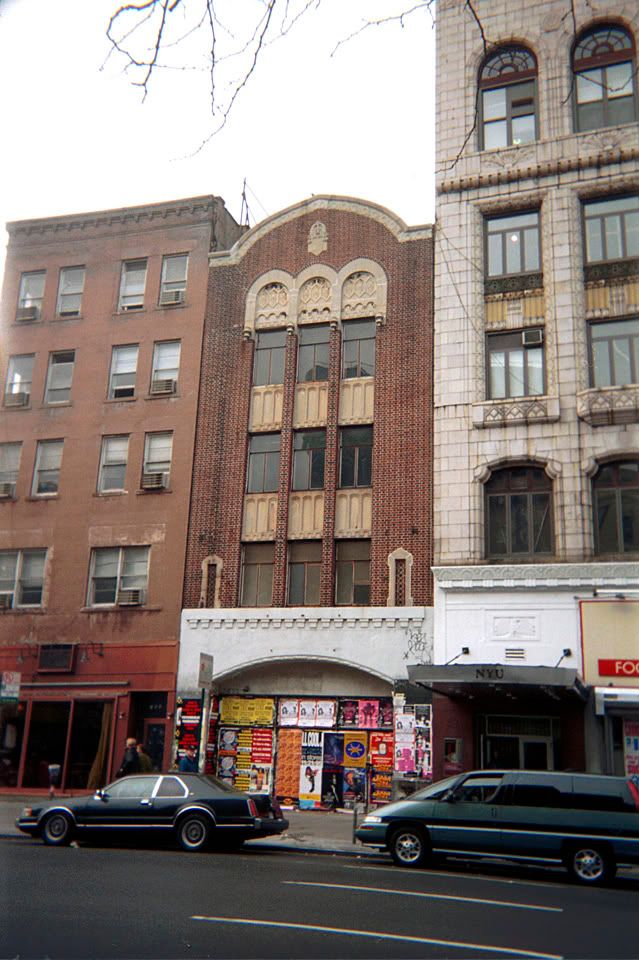 Black and White image by Howard H. September 19 1990
Title: Merry Christmas LL'rs.
From somewhere, way up north, Notehead wishes you a Merry Christmas.
Title: Gyro Rocks~~always
Title: 1976
Please join us in this drive to reach 80 people!!! Click Here
THANKS FOR YOUR COOPERATION
Title: maintenence
WE HAD TO RUN A FIX ON THE SERVER AND SOME COMMENTS WERE LOST.
C0MMENTS MADE AFTER A CERTAIN TIME LAST EVENING.
WE ARE SORRY IF THIS AFFECTED YOU, BUT TO BE CLEAR
ANY MISSING DATA IS MINIMAL AND YOU ARE FREE TO REPOST ANYTHING YOU FIND MISSING.
THANKS TO PHEMPA FOR KEEPING LL SAFE.
Title: 1973
Please join us in this drive to reach 80 people!!! Click Here
THANKS FOR YOUR COOPERATION
Title: Jame Lee Katz Rocks!!!
fresh images for your pleasure.....these were for the 35th anniversary,
but with Merle's passing, we waited and let the beautiful image of him speak to us.

click the ticket stub to go to the forum with all of them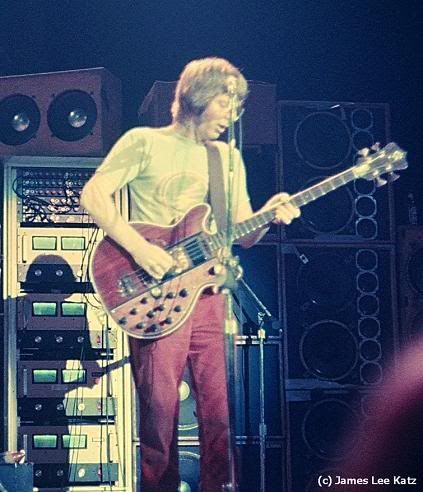 Title: Jame Lee Katz Rocks!!!
fresh images for your pleasure.....these were for the anniversary, but with Merle's passing, we waited and let the beautiful image of him speak to us.

click the ticket stub to go to the forum with all of them





[img][/img]
Title: Merle Saunders and Nicky Hopkins
Title: FUN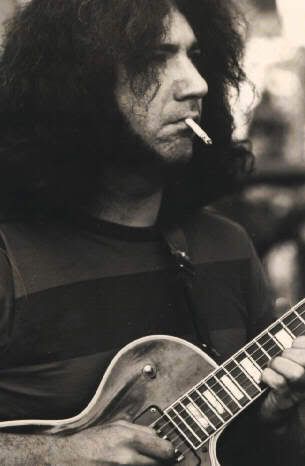 Credit: Photographer Unknown
Title: YOU

[i]4 30 89[/i]
Title: The Master
Thanks to Jerry Moore once again...
Seth K. wrote:
In this pic he's playing a '70-'71 Les Paul Standard with mini-humbuckers.
Basically, only time he's pictured playing it is the Capitol Theater Portchester run of Feb '71.
August '71 he was playing the Alligator Strat but mostly the TV Les Paul Special.
Of course he could've pulled it out for BCT '71 as well… In any event, it's a guitar he didn't seem to play much…
The Master of Photography and The Master of Guitar...nice combo..Thanks jim!!
james lee katz wrote:
It was taken at the Buffalo show 9/26/73, the first show I took my camera to.
Something about it just captures the GD concert experience -- the lights, the color, the speaker stacks,
the dark contrast of Jerry's beard, the big 'Wake of the Flood' banner hanging in the background,
the band deep in a classic 2d set jam, and the clapping fan in the foreground. Yes, one of my favorites
A Jerry Garcia and John Kahn black and white photograph signed by Don Aters, 1982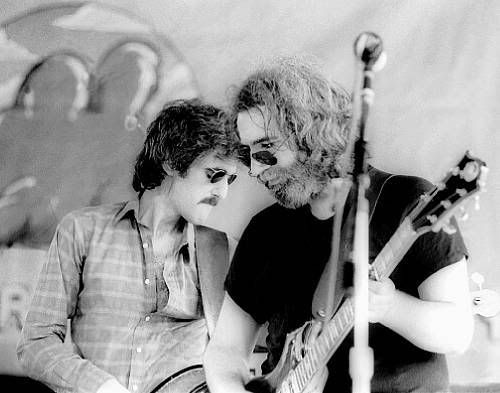 Title: Thanks Jerry Moore
what the fly on the wall saw...
Title: NFL PreSeason Has Started!!
PreSeason Huddle!!
Massachusetts Institute of Technology 5 6 70..the day after Kent State Student Shootings...
Thanks To Jerry Moore!!
Title: nobody knows..version three
"a boy and his drummer"- Jerry Moore
Title: nobody knows....
Nobody Knows..So Don't Ask.
and Huge Thanks To Mr. Jerry Moore
Title: smile... just cuz'
The Richard Starlight Research Committee on Obscure Stuff, Presents Vol.1 ...

The picture jjoops posted of Jack (looks like 2-4-70 Family Dog) shows how HUGE Jack's lips are.
The person on bass in the photo in question has a very thin top lip,
and the only reason the bottom lip looks thick at all is because his mouth is hanging open (in a very Phil-ish expression of concentration, etc.).

Here's a shot of Phil also from 2-4-70. The hair is just like what we have in the mystery shot, and the mystery shot lips are the same as these



In fact, I think the mystery shot itself is from 2-4-70. The stage backdrop, Jerry's shirt, Billy's hair, Pigpen's goatee,
and Phil's thin self all look just like that. If you have Grateful Dead Gear, check page 100. Looks like the very same show to me.

Here is the white border on the body of the bass I'm talking about:



Here's the classic circa 1970 shot, same vibe as our mystery shot:



Audiohead's detail of the image in question:



and a side-by-side of the mystery image and the shot from the Family Dog in GD Gear book:






It would be just like Phil to start off with a pointy collar early in the night and take it off later to reveal the striped glory beneath.

By the way, a much clearer copy of the precise photo we are talking about appears on the cover of Blair Jackson's GD Gear Book.
As I say, the Family Dog photo inside that book looks to be the same show, but BJ might know for sure. Does he ever come around here?

Anyway, I think the mystery shot is Family Dog 2/4/70, and the shot of Jack shown above was also taken that same day.
Look at the TeddyGoobear screen shots from the Family Dog video:

the very bottom one is Jack Cassidy on 2-4-70

The hair alone shows you it's not him if the shot we are talking about is 2-4-70 the way I believe it is.

Look at the exact way the backdrop hangs in the mystery shot compared to the one in Jackson's book from the Family Dog. It's the same venue on the same night.


Image by Terrapin aka Derek M.
Title: toastart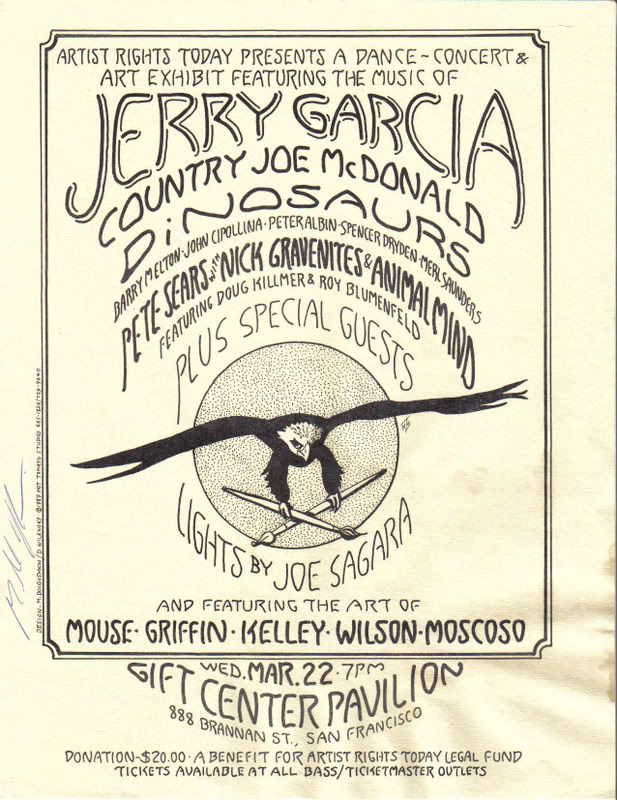 thanks to ericvan for the image and PS and jjoops for the new seed!! ...click here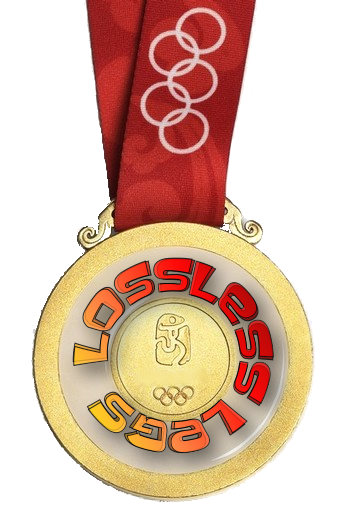 your Official Lossless Tracker for the 2008 Olympics
Title: The Birthday Boy
The Honorable James Lee Katz graciously offers this beauty to LL in honor of the Cap'n...
State Fairgrounds, DesMoines
6/16/1974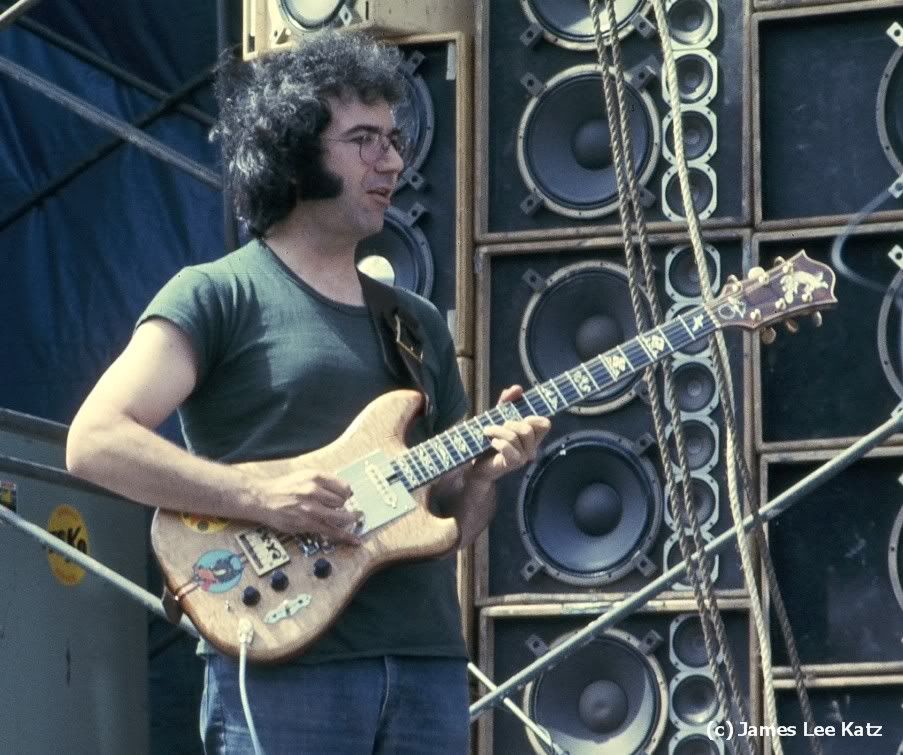 Title: smile... just cuz'
Title: OH MY GOD
this may be a tad self centered....

MANDATORY DOWNLOAD


IF YOU LIKE JERRY...

JERRY GARCIA THAT IS....

YOU HAVE TO
HAVE TO...
HAVE TO...


DOWNLOAD THIS


Title: NEW ADMIN AT LL
I'm seeing colors says the people...

no we didn't dose you...


Lossless Legs has grown and to accommodate the activity we have made a **new** group of people LOSSLESS LEGS ADMIN...

To be clear, all the people are ADDITIONS to the wonderful admin who are here already and have added so much..its impossible to name them all...
you know who you are and we as a group are always forever indebted.
LL started one day when I said to my brother Phempa, hey it'd be cool to have our own tracker that is a little community, with forums and stuff..the next morning Phempa said,
"the tracker is made, me and my friend Blingfree made it"..and LL was born. There really was no master plan and no idea of where it would go.
I had been in a DC++hub that was really kind and the people knew each other in a way more personal than a lot of website interactions.
The music was bound tho in Dc++ hubs to the users upload speeds, which at the time were at best slow dsl for most.
Internet speeds have grown exponentially in the last three years. So when LL started, torrents allowed best chance at a large group of people getting the tunes.
We just didn't know if anyone would want to come to LL.

Looking back on that, we laugh. We went from letting folks know about LL, to being a real epicenter of music trading.
this happened because all of YOU came here, opened up yourselves and your music collections, and went on a feeling.
A feeling that if we trust that there are mostly good people in our community and allow ourselves to work in group mind, a lot can be accomplished.
This place rocks.

On old 60s Digger Philosophy said "create the reality you describe"...that about sums up LL.

On behalf of aLL the admin, I want you to welcome
Garcia65
Bgreen
Norm
to the level of Chairman at Lossless Legs. They now hold the keys to the site as weLL and can and should be actively contacted and consulted.
Their decisions are final on any subjects of debate. Their long term contributions and knowledge leave no doubt in any current admins mind as to their qualifications.

We also upgraded a group of grate members to the level of site magistrate, the color blue
Richard_Starlight
Garageboy
Poordevil
Spaceboy
Go_Oski

are all amazing folks who know and understand LL and are here to guide, help, fix and otherwise inspire.
They do this already in their own respective way, so enabling them with a whole new range of edit functions at LL and administrative powers can allow LL to be even further group run.
This whole new batch of admin fully make LL what it is in so many ways already and we are honored and privileged to have their creativity and stature with us in such a manner.

Title: mm mm
Phil Show 7/5/08 - Mic stand shot with Fire works in the back ground.





Phil new bass brought out on 7/3/2008
Glows in the dark


Title: happy birthday
3 years ago yesterday we began



I love you aLL
3 years is ~1000+ days and LL has seeded over 8000+ sources of GD, JGB, GEMS and others-Impressive!
Title: Someone is 3 this week!
Firstly, Happy Fathers day to all you muthas!

and now it's........

Lossless Legs 3rd Birthday/Week/Anniversary

A huge thank you to everyone who made this possible.
Owners, admins, mods,
ALAs and last but not least donators.

If you take the time to look you'll see
what we've accomplished and it is pretty flippin amazing.

When you look at the speed bumps and potholes
you'll see we've traveled a pretty smooth road.
The new friends we've made here and the old friends we've re-met...
human connections that will hopefully last a lifetime.

And do I even have to mention all the fantastic releases
that have been exclusive to LL...
or saw the light of day because of LL?

We are truly blessed music fans.

Stay tuned all week for good times,
some incredible releases and maybe even some huge changes.


.... and one to grow on...

PHIL LESH.. THANK YOU FROM US aLL
Photo by Brittney Yost
Title: Thanks Tim Knight!!!
Summer Phil Tour has Begun!
06/12/2008


Title: ** doLLars for LL **

Grate ToastArt!!!
To donate, click on the "PayPal Donate" button on the right side of this page.
All donations go toward the cost of the server, which is currently $327 USD/month.

Thank you all for the support, and thanks for the kind tunes!!!!!




[img]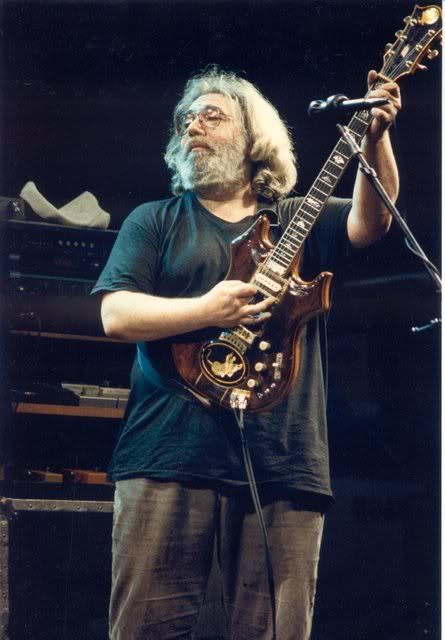 [/img]

Title: thanks Jerry Moore!!
Grateful Dead, Band Shell, Central Park NYC
Title: cowboy with a message...
Title: :)


War Is Over... If You Want It.


Christmas lights we call it - drippy, trippy, flippy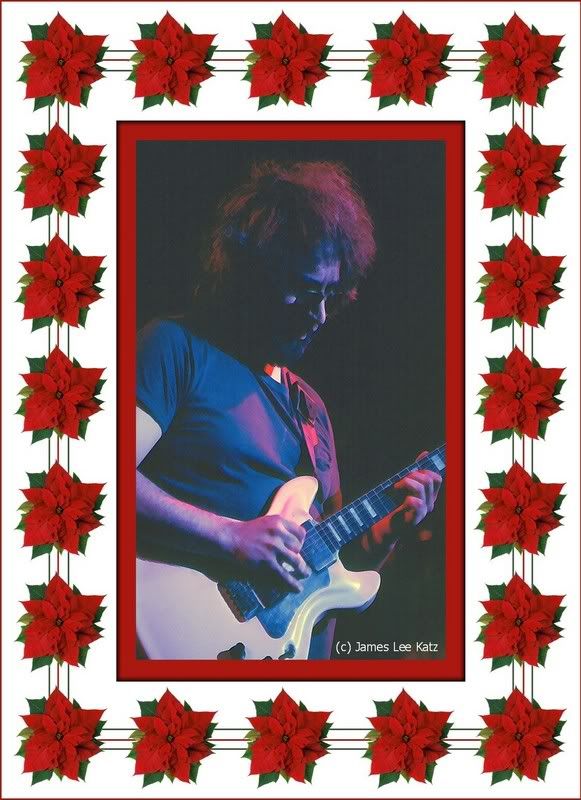 Title: smile

The party has started!!!!!!!!!!


PROJECT START DATE: 10/29/07

Huge thanks to all the source contributors (and Ratmice for his time) on this leg of the project.
The quality drastically improves on the majority of these recordings this go around. If you tried something
from the first leg and it just didn't do it for you, don't rule out the 60's. It's a whole new era, and a whole new sound for Miles. Enjoy


Title: thanks tigerbolt
NEVER UNDERESTIMATE THE DEADICATION OF THE TAPERS TO CAPTURE THE MUSIC
Title: Miles Round TWO
PROJECT START DATE: 10/29/07

Huge thanks to all the source contributors (and Ratmice for his time) on this leg of the project.
The quality drastically improves on the majority of these recordings this go around. If you tried something from the first leg
and it just didn't do it for you, don't rule out the 60's. It's a whole new era, and a whole new sound for Miles. Enjoy


Title: Kick Ass Gyro Art!!!
Title: IT
the final installment of the Menke-Falanga
is 6 22 1975 LOM...click here!!!
GO HERE for LOM 6 21 1975 Menke Falanga Recording
GO HERE FOR 6 3 1975
GO HERE for 5 21!
and here for 5 22
and HERE!!! for the Soundboard and AUD Matrix...amazing!!
Quote:
Hey All Aegert of MOTB Here!



There has been a lot of talk around here about IT lately….
If you don't know by now, IT refers to the legendary FOB recordings of The Legion Of Mary (LOM)
and Garcia/ Saunders (JG+MS) in the spring of 75 recorded by Bob Menke and Louis Falanga
at the lip of the stage of the Keystone in Berkeley… and I mean Lip!
The mics were on the stage and give a sound that if you never stood front row in front of Jerry you do not know…
You will know now… These are meant to be played very loud!
Please do not listen on your computer unless it's a DAW connected to 300W LOL….

If you have ever heard any of these as they circulate erase your memory banks! You are in for a treat.
These new transfers and subsequent masterings of them are a major upgrade to the source lists for what circulates.
Some do not circulate in Aud form…. Some of which are more complete than the sbd sources and one does not circulate at all…
Matrices and DTS are on there way as well as 24bits


You might be wondering, when these come out why some are LOM and others are Garcia/ Saunders.
Bob is a wealth of knowledge and owns one of the seminal collections of live recorded music.
He was at the shows and has noted that when the band played minus Ron Tut on drums, they were billed as JG+MS….
Interestingly enough, the band sounds very different without Ron… His tempo set the stage for LOM,
Not better or worse but different none the less… You be the Judge!

To not note that this process of transfer, editing, QC, artwork and subsequent seeding
has been the most unifying group effort I can remember would be a shame. The lines between GEMS, MOTB,
JP, LL and ETREE have been blurred in this effort.
There has been involvement by integral leaders of every corner of the community
to get these done, and done right, I might add… Jamie Waddell and Derek McCabe have edited all of these and
have been in close contact as to make them all sound similar. Each recording, in the raw, sounds different
and stands as a great document of day to day taping. Derek and Jamie have influenced each other greatly
and sitting with them in this process has been an honor and a learning experience for me I know they would say the same.
There are new tools and techniques that have come out of this.
You will be hearing more of it in the coming days. Many more partnerships to come!

Most importantly they are the first of what we hope are many recordings graciously donated to the community by Bob.
I just want to make sure everyone knows that these seeds are in honor of Bob's mom Connie Menke…
Connie has been ill and really needs our prayers and love.
We as a community can have a great effect in her recovery by keeping her present in our minds and hearts…
As you listen to these recordings and go OMG! ,
read the .txt's or look at the killer artwork…Please stop and remember her…
We really need to pull together to help heal this important soul….
Your thoughts, kind words and deeds do make a difference!


So sit back and enjoy the ride! That's about IT!

Love A


this is a retirement party for the Following 1975 Legion of Mary Sources...

5 21 shnid4478 and shnid4479
5 22 nothing to be retired..first circulation in 32 years.
6 03 shnid4477
6 04 shnid4476
6 21 shnid4475
6 22 shnid12558

they have been good to us, brought us joy, but will be traveling on to a dusty closet somewhere...what you are about to download will blow you away.
Title: The Miles Davis Project
The Miles Davis Project


A Slimus2006 Original

The Early Years (1946- 1959)



A Slimus2006 Original


It's finally here!! The Miles Project starts today. Many thanks to all who have contributed, be it by donating sources or time.
Many of these sources have circulated for years as compilations, wrongly dated shows, or with poorly maintained history.
We have done our best to put some accurate info with the shows. A database is in the works which will contain downloadable
zips containing md5's, ffp's, st5's, texts, and shntool output. Set lists will be available for viewing and some screenshots
of the wave forms will be posted thanks to Guygee 's diligent effort' s. Thanks to Guygee, Ratmice, and Stevesw for jumping
in with both feet to lend a hand. Hopefully more info and better/new sources will continue to surface through the course of the project.

Enjoy the shows!!

Project Schedule

Project Forum




Title: JGB projects
JGB 1978 Seeding schedule starts 5/14/07 Monday - thanks to all who contribute!!!

JGB years seeded at LL
1972,73,74,75,76,77,78,79,80,81,82,83,84,85,86,87,88,91(Fall only),92,93,95

# of JGB shows seeded at LL at the: Etree - LossLess Legs - 942 shows
http://db.etree.org/LossLessLegs/Garcia#12

What's years are left to complete the entire JGB archive:
1989, 90, rest of 91, 94 and before 72.
5 more projects to complete all of garcia.

Upcoming projects after 1978
1) 89, 90
2) 91, 94
3) before 72


I have the 3 projects listed above and then we will finish seeding all JGB at LL. That was my goal all along.
With the events of my life, music has taken a back seat and I will run the jgb project till the end and then I will probably bow out and let someone else take over.
I hope others have archived the SHN/flac so someone else can keep the JGB shn/flac filesets alive.

Thanks to all for the efforts put forth here, truely an amazing effort.

Hope to finish all of JGB projects by the end of the summer of 2007.

phil_er_up




Title: GD 1977 JGB 1986
Chris Cain
a very nice PJH Recording

blues and jazz wrapped up in some sweet jams...try it, you'll like it


****************************************************************




CLICK ABOVE IMAGE FOR PROJECT PAGE AND SEEDING INFO

thank slimus2006 for the grate art!

++++++++++++++++++++++++++++++++++++++++++++++++++
==================================================
++++++++++++++++++++++++++++++++++++++++++++++++++
Starts Monday April 16


++++++++++++++++++++++++++++++++++++++++++++++++++
==================================================
++++++++++++++++++++++++++++++++++++++++++++++++++

++++++++++++++++++++++++++++++++++++++++++++++++++
==================================================
++++++++++++++++++++++++++++++++++++++++++++++++++

Title: garcia 72/3 and GD 76
GARCIA 73 HAS STARTED!...CLICK HERE

Image shamelessly used from Wolfgang's Vault, where ya can buy that print. Be nice to lil ole' LL and let us use it please.


click image below for 72 Garcia seeds


Thank You to Phil_er_up for all he does at Lossless Legs

Thanks to slimus2006 for the grate art!


slideshow courtesy of Boohabi

Title: Oh by the way....
For people who are trying to join Lossless Legs:
We are hovering around the 10,000 member mark, that is our maximum number.
Everyday we are pruning a few members that haven't logged in in the last 100 days.
If you are having trouble gaining a slot please just keep trying.
We really didn't expect to become so popular so quickly.
Thanks for your desire to join us. Please check back often.
Title: Garcia 1987
Click on Image~Link to seeding schedule


BigThanks to Phil_er_up for all he does towards the Garcia projects
Title: Grateful Dead 1973
click the image to keep up with the schedule

art by Triportweek

Title: 1979




The 1979 Garcia Project Has Begun. Seeders keep current with the schedule here




and stay current with the show reviews and give us your's HERE


Title: a suprise sunday project
This is the beginning of what will be artist focused series (alongside the normal jazz sunday fare).
We begin this evolving endeavor with one of the greatest ever. Charlie Parker
Thankyou bgreen for the wonderful sources.



Charles "Bird" Parker, Jr. (born August 29, 1920 in Kansas City– died March 12, 1955 in New York City) was an American jazz saxophonist and composer.
Early in his career Parker was dubbed Yardbird (there are many contradictory stories of its origin).
It was later shortened to Bird and remained Parker's nickname for the rest of his life and inspiration for the titles of his works, such as "Yardbird Suite" and "Bird Feathers".
The New York City nightclub Birdland was named after him, as were the George Shearing song "Lullaby of Birdland" and the Weather Report's composition "Birdland."


Parker is commonly considered one of the greatest jazz musicians; like Louis Armstrong and Duke Ellington he is among the iconic figures of jazz.
jazz critic Scott Yanow speaks for many jazz fans and musicians when he suggests that "Parker was arguably the greatest saxophonist of all time."
A founding figure of bebop, Parker's innovative approach to melody, rhythm and harmony was enormously influential on his contemporaries,
and his music remains an inspiration and resource for contemporary jazz musicians of all stripes. Several of Parker's songs have become standards of the repertoire.

Due to an incident with a cab driver, he pawned his sax and traveled to Chicago, and then New York.

It was about this time Parker experienced a musical 'epiphany'.

He said in an interview, "I was working over 'Cherokee' and, as l did, I found that by using the higher intervals of a chord
as a melody line and backing them with the appropriately related changes, I could play the thing I'd been hearing. I came alive."


'There are two forms of jazz: before Parker and after Parker!'


Parker also became an icon for the Beat generation, and was a pivotal figure in the evolving conception
of the jazz musician as an uncompromising artist and intellectual,
rather than just a popular entertainer. At various times, Parker fused jazz with other musical styles,
from classical (seeking to study with Edgard Varèse and Stefan Wolpe) to Latin music (recordings with Machito), blazing paths followed later by others.

One of my favorite quotes from Charlie Parker has definately been a huge influence on my own approach to playing music,
and has probably influenced many of the great musicians traded on Lossless Legs is: "First you master your instrument,
then you master the music, then you foret about all that... and just play"

Everybody enjoy this SPECIAL treat we have been working on for a little while. These are quick downloads,
and some are pretty raw, but just sit back and soak in some of the most amazing music ever created...and this stuff is over 50 years old!!! Happy Jazz Sunday!!

Info from wikipedia and http://www.soulwalking.co.uk/Charlie%20Parker.html

Other Charlie parker links:

http://www.cmgww.com/music/parker/home.html
http://www.geocities.com/bourbonstreet/5066/

showshowshowshow
Title: Fall '06 Pledge Drive
We had a problem today and lost our data from the last 19 or so hours, our most humble apologies.
If you are a new member that just joined and can no longer login, please join again, your account was lost.
Anyone that is a member (especially anyone that uploaded or leeched in the last day) can get more info here:
http://www.shnflac.net/forum.php?action=viewtopic&topicid=1834&page=last#18494


UPDATE:
The generosity of you all is incredible and inspiring..Phempa has updated many of you to the donations list in the forum. Thank You!




We are actually waiting for the ISP to install our server software correctly, they blew it the first time around.
Once that is taken care of in the next couple days we will install what we need to run the site, migrate the goods,
run some tests so we know exactly what is happening and what to expect when we bring it online.
It is almost certain that there will be a little down time, maybe a few hours while DNS propogates,
we will try to do it while the majority of LLers are sleeping.
We will give you guys at least a days notice with instructions on what to do with your torrents etc. We are
all excited about the new server, and we thank all of you that have helped bring this change to fruition.
all of us
Title: 1982 JGB Project
Project started today




FORUM and PROJECT

Thanx to Patrick for organizing, the usual cast of suspects for seeding and to toaster for the project art and icon
Title: Lazy River Summer Seed Project
Title: 1971 Grateful Dead
Title: 1993 Jerry Project!
Everyone hop on! the LINK.. and the DB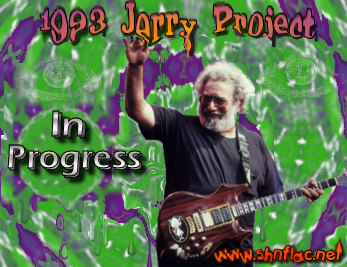 tripart ala toast

Tour has started! Grab some sweet, sweet music!


Title: Save the Sound Boards
Title: New domain, new announce....
If you havn't noticed yet, we now have a new domain...

http://www.shnflac.net


Uploaders, please start making torrents with the new announce from now on:

http://www.shnflac.net/announce.php


To update you all on the server status... now on a 1.5mbit/1mbit dedicated line,
and we have purchased most everything necessary to upgrade the machine.
Donations are still appreciated, as it helps pay the monthly connection fee.


Title: No torrents on Torrents page...
If any existing users are having problems seeing the torrents on the Torrents page,
just goto 'Edit Account', then click on 'Change Profile'. In there the bottom 3 fields should be changed to this:

Topics Per Page: 10
Posts Per Page: 10
Torrents Per Page: 20


You can change these values to whatever you wish, but this will at least make torrents available in the 'Torrents' section.


Note: This does not apply to new users.
Title: Welcome...
We hope to have a vast selection of Lossless music in the near future.

Look HERE for a bit of information about this site.

Enjoy your stay!
Poll: How many GD shows did you attend ?
None
(39)
(11%)
1 - 20
(80)
(22%)
20 - 50
(81)
(22%)
50 - 100
(71)
(20%)
100 - 150
(33)
(9%)
150 - 200
(13)
(3%)
200 - 250
(14)
(3%)
More than 250
(23)
(6%)

Previous Polls